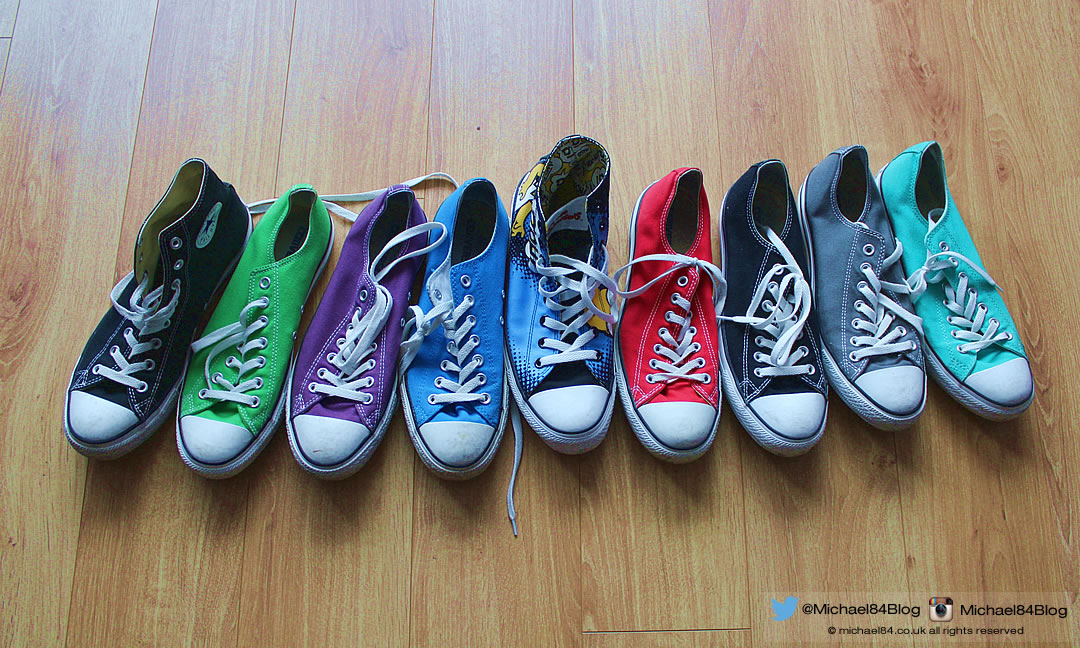 I love Converse, and have done for 3 or 4 years. The infamous Chuck Taylors are my favourites, I love the fact you can get them in so many colours, and they really set off an outfit. You can make a usually boring looking outfit and add a dash of colour with some of these, and with a massive colour range available there are endless possibilities. Converse are universally cool, and have been for longer than I have been alive, so they're a pretty timeless trainer to wear. They are also casual but can be even seen as slightly smart, in comparison to wearing some sports trainers.
In my collection I have the black hi tops, then comes green, purple, electric blue, The Simpsons "Homer" version, the red, black, grey and teal shoes. As you can see by the white fronts, they all get worn 😛
But they are not for every occasion. I would not recommend them for walking for example, I have been on city trips and walking around all day and I have to admit they are not the best things on your feet if you're walking around all day. I still love my Converse and all the colours I have bought over the past few years, but I think I have enough now, and will mix things up a little with different brands or styles.
Back in the days of being a teen it was all about Nike Air Max, they dipped a little in terms of being fashionable, but over the past 5 or 6 years they are back, with classics like the Air Max 1 and Air Max 90. The only pair I have currently I use for running, and they're in a state! I think I will have to get back into the Air Max game because they were so cool, and are once again with a huge number of styles and colours.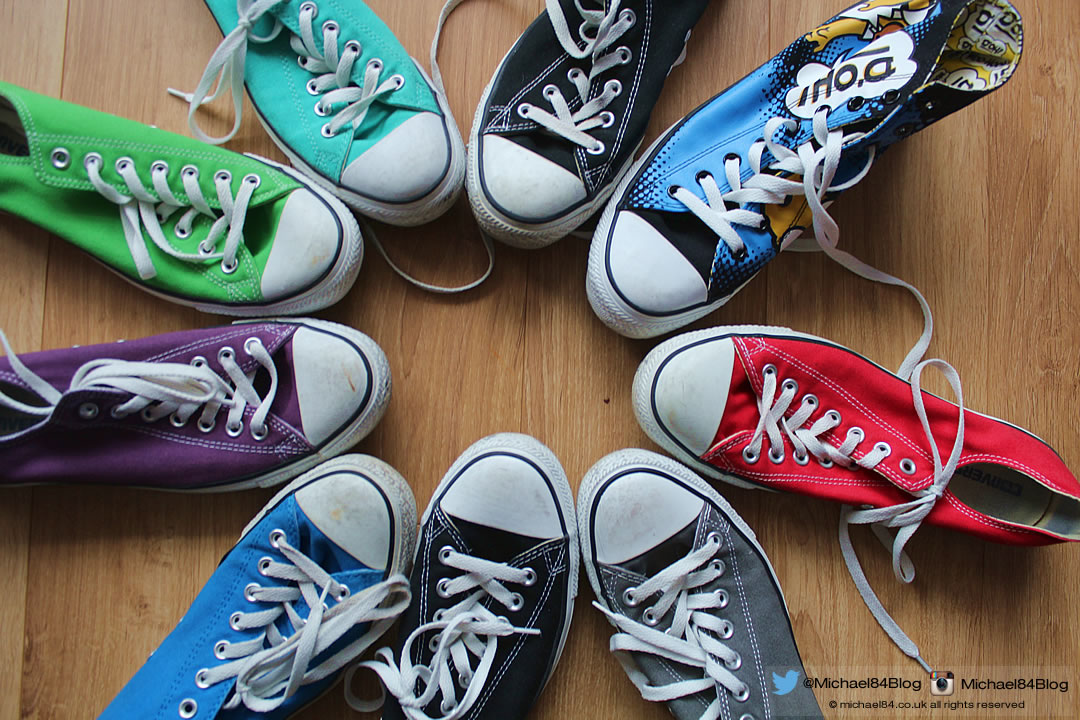 Thanks For Reading...Want More? 🙌
Hi, I'm Michael 👋 I'd love you to subscribe to my newsletter for exclusive content & updates on my blog straight to your inbox. (No spam, I promise!)