I really got into Converse last year. These are the pairs which I got last year. Most are the normal trainers, but I also got a pair of hi tops too.
Here are my collection, I have 4 pairs so far, but will get some more this year.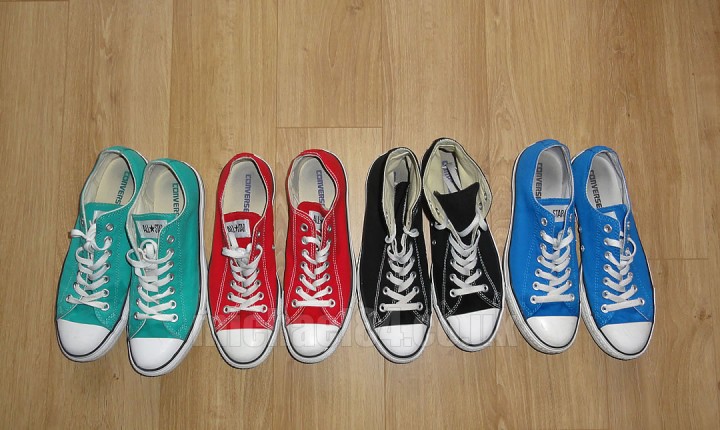 My blue pair are by far my favourite, and the ones I wear most. They are Converse Speciality Ox, which are a slightly different fitting, the green ones are also this style. The red ones are not, and are a slightly tighter and smaller fitting, a little more narrow, but still great.
I am not sure which to buy this year. I have saw some purple ones, and grey ones too which both look really nice. There are also the Comme Des Garcons x Converse style too, which are really cool.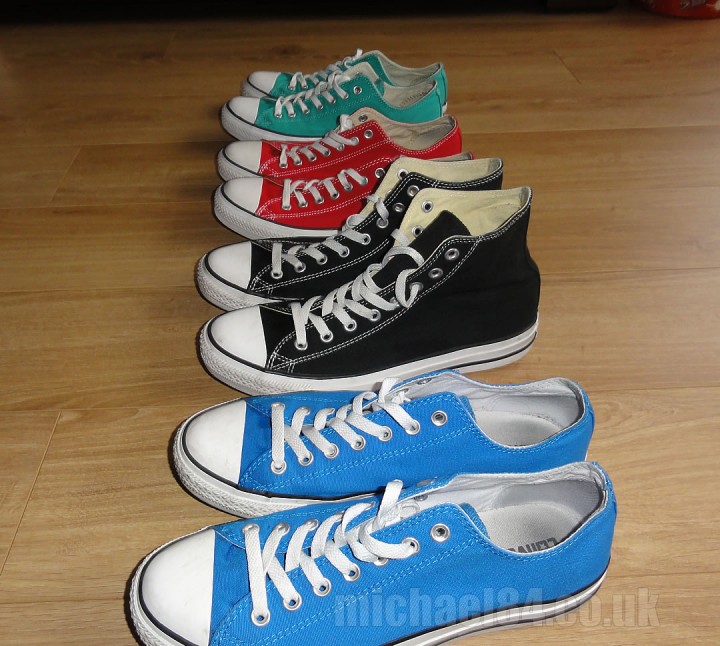 What style of Converse do you recommend for 2012?
Thanks For Reading...Want More? 🙌
Hi, I'm Michael 👋 I'd love you to subscribe to my newsletter for exclusive content & updates on my blog straight to your inbox. (No spam, I promise!)