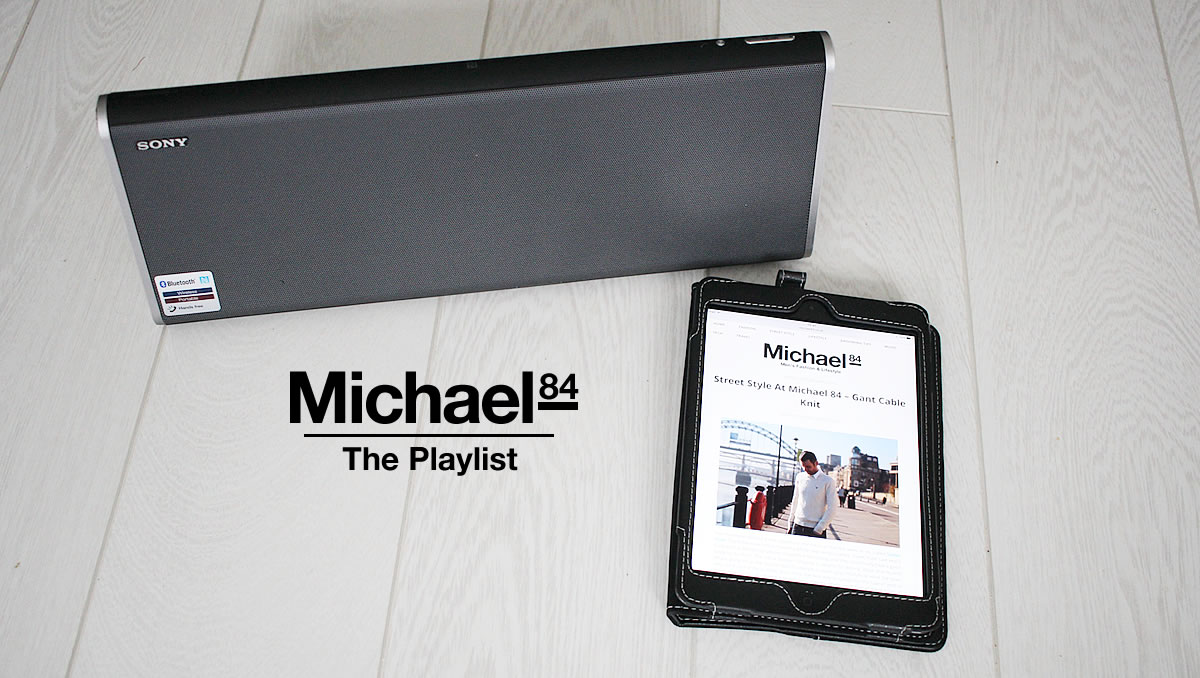 Hey guys!
So it's time for another playlist for the month, and since it's the summer, I am going to change things up a little bit. Instead of including the latest tracks which are new that I've been listening to, I am going to create a Summer Bangers Playlist…But not just any summer songs, these are retro tracks, which are mostly from the 90s.
I will probably do 2 lists. This month I will focus on the more pop and dance from the 90's, maybe with a bit of hip hop. For the July/August I may focus on the later years, the early 00's.
The music scene in the 90's was the best, I will always say that. It had so many genres, and in particular there was so much upbeat music with a dance feel; From pop to euro pop, electro pop, dance, whatever name you want to give it, it was good.
Also if you remember, I said I would listen to the song, "Wake Up It's A Beautiful Morning" by The Boo Radleys every single day. We're 30 days in, and I have listened to it at least once every day ?
I have tried to jam pack as many tracks as I could remember loving from the summers of the past into this list. So here we go, here's my 90's retro summer playlist for June 2019.
The Boo Radleys – Wake Up Boo!
Ace Of Base – The Sign
Ace Of Base – All That She Wants
Gala – Freed From Desire
Gina A – Ooh Ahh Just A Little Bit
Haddaway – What Is Love
Corona – Rhythm Of The Night
Livin' Joy – Dreamer
Strike – U Sure Do
Bobby Brown – Two Can Play That Game
Real McCoy – Another Night
Alex Party – Don't Give Me Your Life
Urban Cookie Collective – The Key The Secret
The Outhere Bros – Boom Boom Boom
Everything But The Girl – Missing
Kenny Dope Presents The Bucketheads – The Bomb!
Underworld – Born Slippy
Shamen – Ebeneezer Goode
Baby D – Let Me Be Your Fantasy
Run DMC vs Jason Nevins – It's Like That
N-Trance – Set You Free
Mousse T vs Hot n Juicy – Horny '98
Shanice – I Love Your Smile
Alisha's Attic – I Am, I Feel
Dodgy – Good Enough
Pulp – Common People
Berri – Sunshine After The Rain
JX – There's Nothing I Won't Do
Louise – Naked
2 Pac & DR Dre – California Love
Mark Morrison – Return Of The Mack
Sash! – Encore Une Fois
DJ Quicksilver – Bellissima
Dario G – Sunchyme
Fresh Prince & DJ Jazzy Jeff – Summertime
Fresh Prince & DJ Jazzy Jeff – Boom Shake The Room
Me & My – Dub I Dub
Scatman John – Scatman
Bomfunk MCs – Freestyler
Thanks For Reading...Want More? 🙌
Hi, I'm Michael 👋 I'd love you to subscribe to my newsletter for exclusive content & updates on my blog straight to your inbox. (No spam, I promise!)