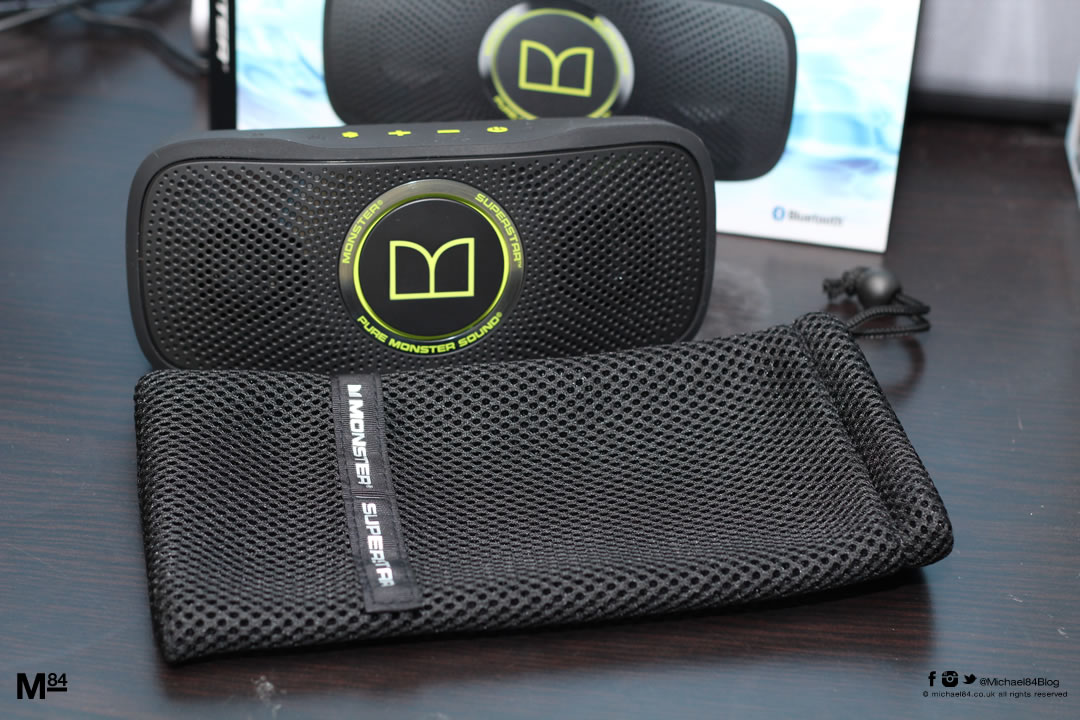 As part of the John Lewis #FindYourSummer campaign they asked me to put the Monster Superstar Backfloat Bluetooth speaker through it's paces and see exactly what this speaker is all about. It's rated as one of their top pieces of tech for this summer, and a Bluetooth speaker is definitely a must have item these days, so I was excited to find out what this had to offer.
The Design & Build Quality
This speaker is designed to be a durable speaker and as the name suggests, "Backfloat" it will work in water, floating on the surface. Measuring a small 184 x 83 x 40mm, It's packaged in a rubberised block, making it water resistant. The size and weight is pretty small, you can easily fit this in one hand and it's light enough to hold, so carrying it around is never going to be a problem at all. The party piece of the design is of course that it's water resistant and will float in your bath, in a pool or hot tub, depending on where you're playing your music. It comes with a little mesh carry pouch, perfect to take to the beach or down by the pool if you're taking it on holiday.
Is it loud?
Audiophiles and people who generally love good music will tell you that it's all about quality, and not about volume, but let's face it, there's not much point in quality audio if you can't hear it. The Monster Superstar Backfloat has high definition audio, and it really does sound good for a speaker of this size. A big worry I usually have with speakers of this size is the volume, and fear it will not be loud. There's no problems with this speaker, it will quite easily fill your living room or kitchen, and is more than loud enough for a small party outside. Listening up to around 90% will sound clear and loud, but you do get a bit of distortion if you crank it up to 11 and try to max out the speakers, however this is not really needed as it does reach sound levels you'll be happy with.
Usage
Setting up the device is easy. It's Bluetooth and all you need to do is turn it on, press sync and then go to your phone or whatever source device you're using and pair it and it's done. It really is a breeze to set up and will work with all Bluetooth devices. The battery is said to last 7 hours so that's plenty of time for a usual party or event, and charging is done via USB. Other features include a 3.5mm input if you don't want to use Bluetooth, and a mic, so you can use this as hands-free with your smartphone.
Verdict
If you are looking for a rugged and portable speaker this summer then you should consider the Monster Superstar Backfloat. It's light and powerful in a small form factor, and is durable enough to withstand a party, not having to worry about your friends knocking it over or spilling drinks near it. It costs £119.95 and is available at John Lewis.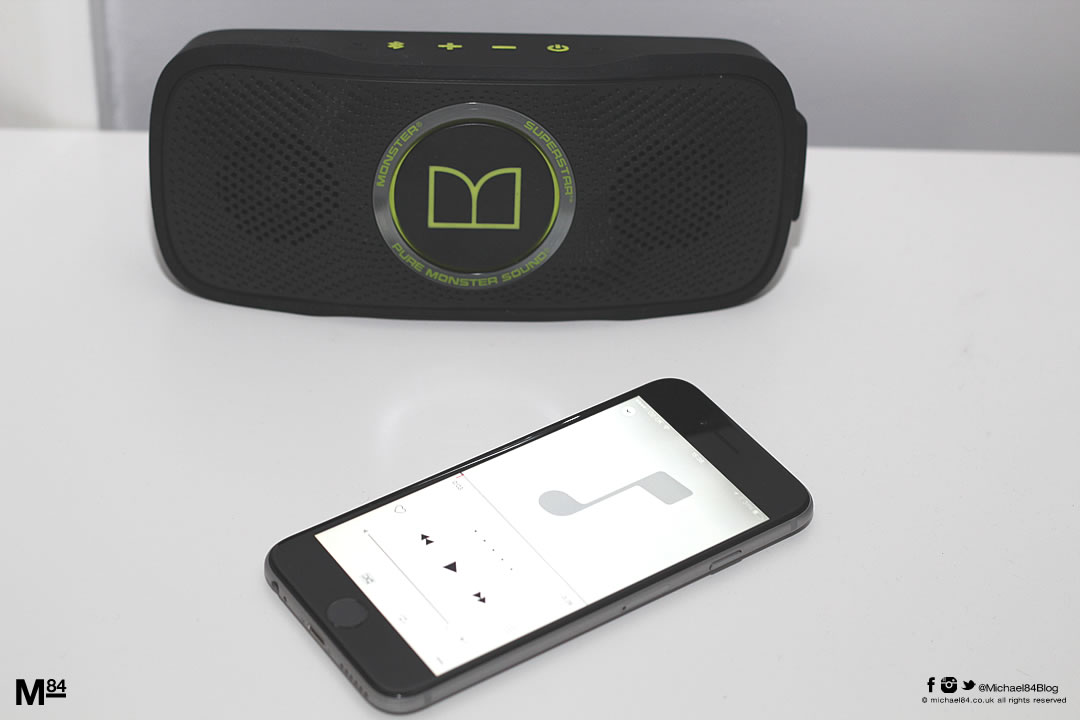 Thanks For Reading...Want More? 🙌
Hi, I'm Michael 👋 I'd love you to subscribe to my newsletter for exclusive content & updates on my blog straight to your inbox. (No spam, I promise!)