Hey Hey Hey Hey blog!
I am back from London! 😀 Sorry for the blog-pause, but I was living large in London, and had to conserve my battery for my phone and I didnt take anything else to blog with. I did plan on doing an update, but my battery was so drained, 20% gone just on the train down to London!
So, the story of my London trip, July 2011 starts…
I got the train down from Newcastle to London and had a problem straight away, Some stupid old woman was sat in my seat! I told her, and she looked shocked, she obviously knew it was not her seat. It was an aisle seat, and that's what I booked so I can stick my legs out the aisle, I am tall, I need legroom! 😀 She actually said "Do you mind if I sit here" what a cheek, and I said "yes I do!" 😀 She looked even more shocked and then moved to the window seat, she make herself all cosy with her book and food on her seat while she sat on mine. After a few minutes she moved to another seat so I had 2 seats to myself 😛
Anyway I eventually got to London and what an amazing time it was! On the Friday night we went out in Uxbridge, went to a few local places, Slug and Lettuce and another, then went clubbing in Liquid where the big dog from Radio 1 Tim Westwood was on! He was in good form as usual, has all the banter and playing some good tracks. We had a VIP Booth and got some Dom Peringon which was so good. The VIP booth was amazing, it overlooked the dancefloor and was pretty big, there were a few of them and most had people in. Met a crazy fucking London guy, who was there with his cousin for his 21st birthday. I had to leave the club, I was sick!

Went outside to throw up, oh dear! I wasnt sick inside, I went outside in time. I think it was the mix of drinks; Dom P Champagne, Kopparberg, Beer, Vodka and Redbull, shots of Sambucca, obviously not a good mix 😛
So Saturday I was feeling rather wrecked, more tired than anything else, its just the way in London 😛 Went shopping around Oxford Street and picked up a couple of things, a few tees and a pair of jeans, nothing much for me. I did go to Selfridges of course, it wouldnt be London without going there. Then it was hometime, grab some food, get showered and changed and go straight back out to London for Saturday night.
My friends took me to a "Gentleman's club" 😉 which was quite good! Girls were nice, and it wasn't expensive which was cool. You got some old perv's in the worst clothes ever at the front of the stage, they looked like they had come from the 80s, maybe they were there since the 80s, moustaches and all 

Then went to a few bars, had a couple of cocktails and then to a club, GEM, which was called Digress, I have been before and it is a quality place. The DJ played the most random music but was really good, "Everybody (Backstreet's Back)" was played, the first time I ever heard that while out, everyone was loving it! 😀 I was dancing with a hot girl who was definitely loving it, she was cool, I love girls in London 😉 We had so much champagne it was unreal! 3 bottles, 2 Moet and 1 Dom P (Yes again!) as well as all the other drinks we already had, it was just an epic champagne night 😀 At the end of the night we also were talking randomly to some Norwegian girls, one was so cute, she was like a super-tourist and so impressed with London 😀 Got the night bus back to my friends like a proper Londoner, which then decided to terminate too soon, and we had a walk on our hands…4 miles at 5AM!!!! We got back after 6AM and feet were dropping off so went to bed.
Then Sunday was just a chill day, watch Fernando Alonso win the F1 and then back home 🙁 It was really sad, its like I was there forever and then left, but its also like a distant memory already, it is really sad 🙁 It is like when you come back from a week's holiday abroad and its sad, it feels the same. It could have been the best time I had in London, but its hard to say that because all others have been so good too.
Here are some photos of my amazing weekend.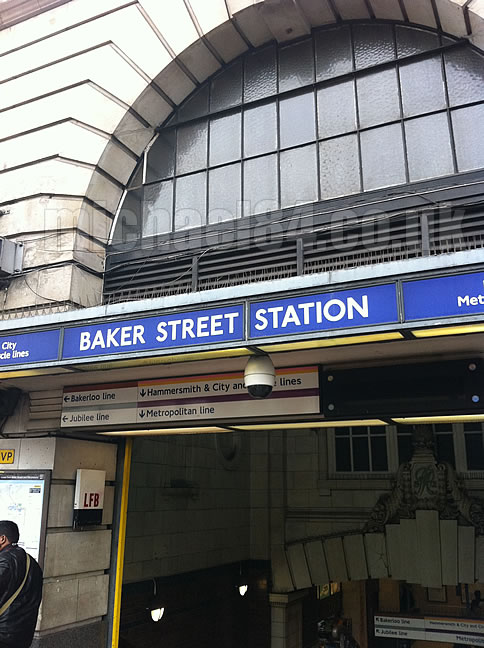 Had to go to Baker Street station to meet my friend. I had a look around too, it has quite a lot of stuff, nice high street, plenty going on. Baker Street also had something to do with Sherlock Holmes, someone told me, I had no idea and cant remember either

Not my thing.
Friday Night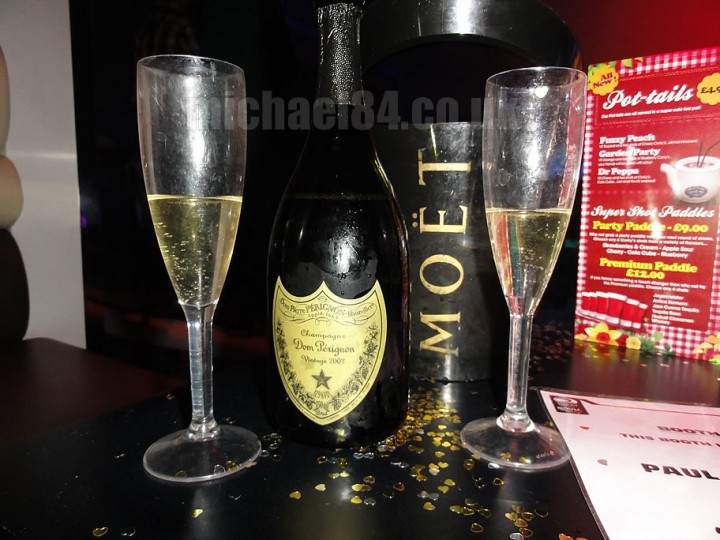 Dom P, that's how we roll 😉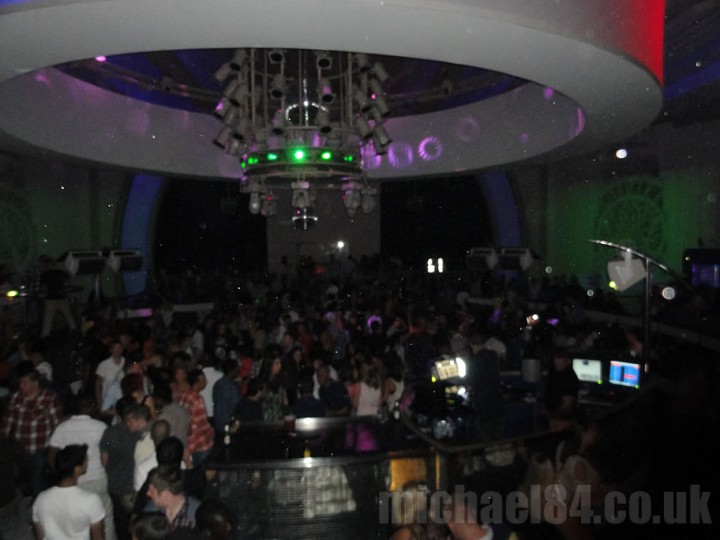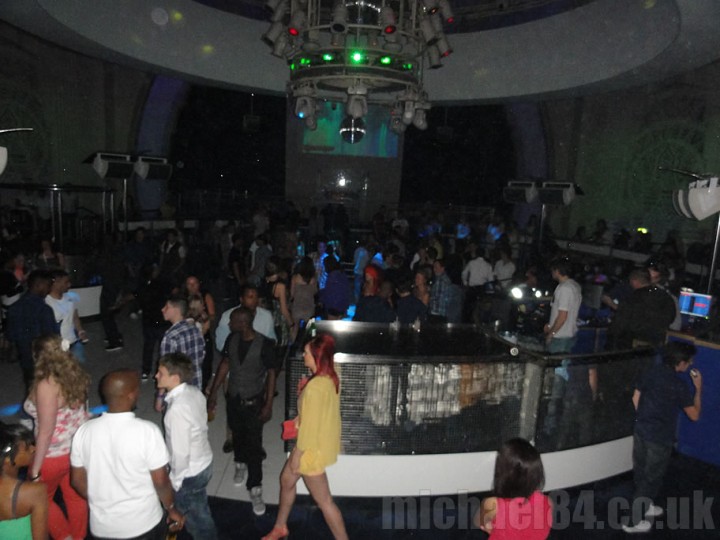 The 3 pics above are the view from the VIP booths, which is amazing 😀 Big Dog Westwood is just to the right on the last pic, in the DJ Booth.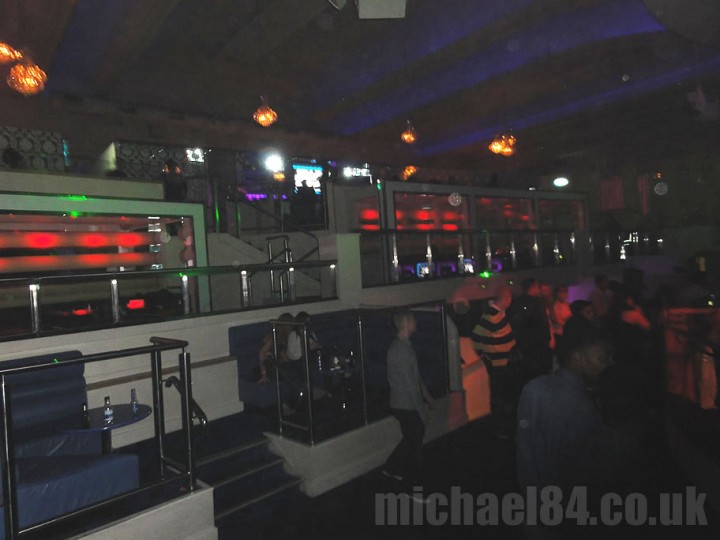 On the dancefloor, this is the view to our booth which was upstairs, right in the middle 😀
Drunk??? hahahahaha!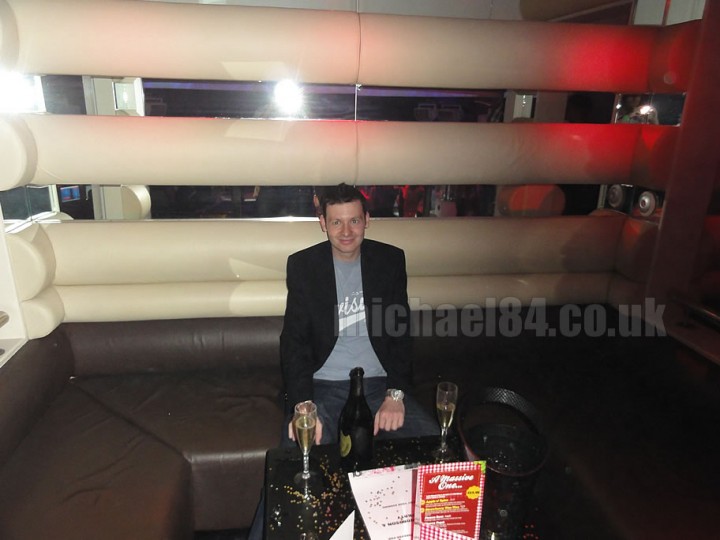 All Alone! 🙁 haha 😉
I discovered something ages ago….When I have my photo take with a flash my eyes get all fucked up! 😀 I need to make a proper pose so it doesn't happen, I did try some "new poses" on the Saturday night after seeing these pics LOL!! These 2 guys were the crazy London ones…Keepin it gangsta! He spent over £700! Had a bottle of vodka and Jack Daniels, when he saw our Dom P he had to go and buy one, that's why you see him posing with 2.
Saturday Night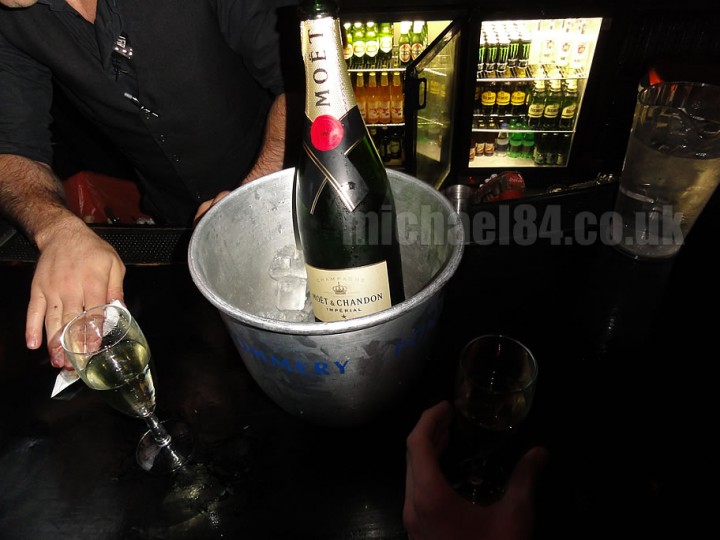 Moet on the Saturday night…Living the Champagne lifestyle once again.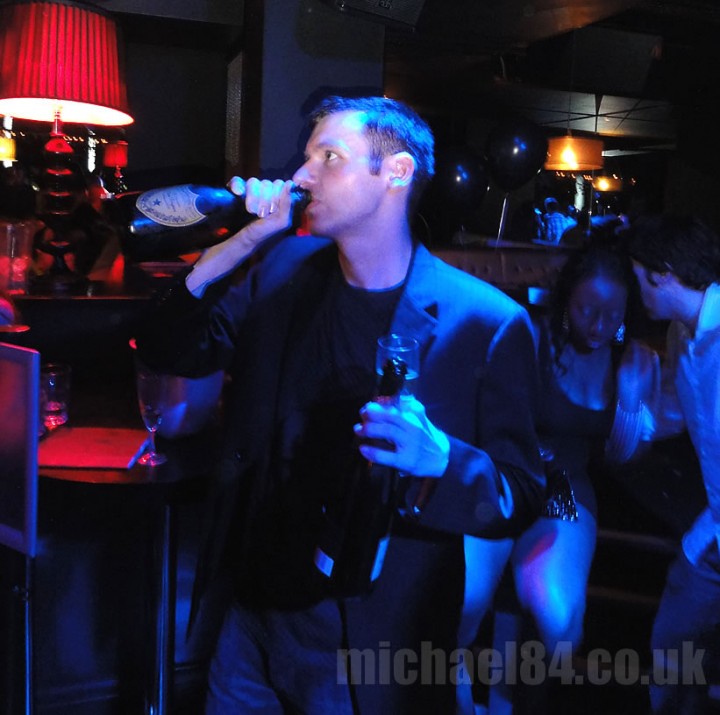 Drinking Dom P from the bottle, a glass of champagne in my hand and a bottle of Moet. Yeah, it was a good night 😀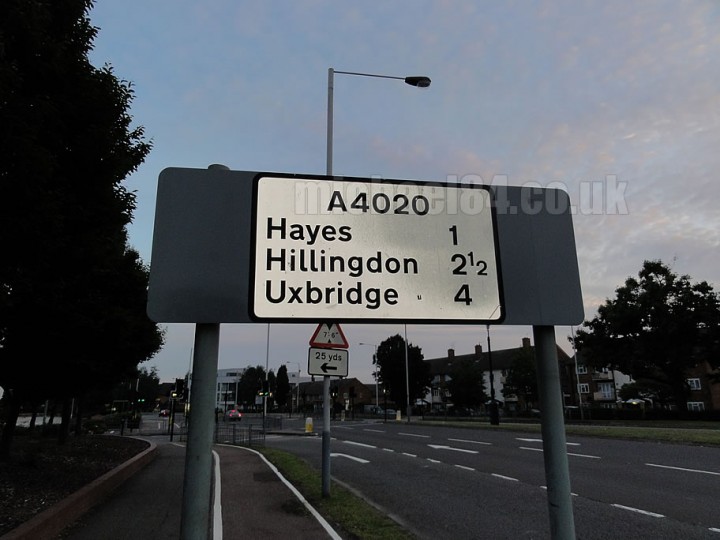 The long walk home from Saturday night…A 4 mile walk since the bus decided to terminate early. My feet were already bleeding on Saturday after all the walking around on Friday and Saturday, this did not help them at all.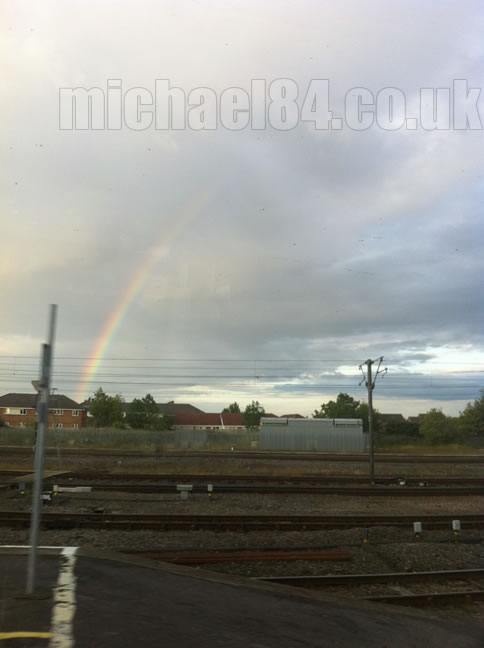 On the train home…Quite fitting somehow, a rainbow.
Thanks For Reading...Want More? 🙌
Hi, I'm Michael 👋 I'd love you to subscribe to my newsletter for exclusive content & updates on my blog straight to your inbox. (No spam, I promise!)