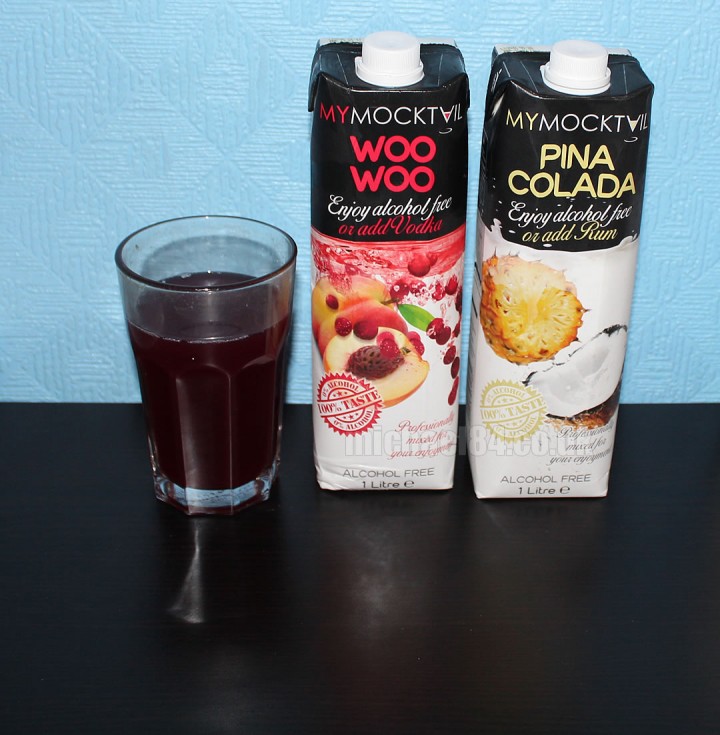 So, I got some of these Mocktails, and at the weekend I thought it was a good time to try. They are as they sound, "mock cocktails", i.e. they don't contain alcohol. I got 2 cartons, 1 Piña Colada and 1 Woo Woo. I have to say, they are really nice! 😀
I tired the Woo Woo first and I have them all the time as cocktails, so I have something to compare them too; I thought it tasted just like the real thing. I don't think I have ever really had a Piña Colada, so I can't compare, but I gave this a go and I thought it was really nice too. They are both refreshing, and since they contain no alcohol you can drink them any time.
Not only that, you can of course add your own alcohol, and turn them into real cocktails. That makes these a perfect pre-mix, because if you are like me and like higher end alcohol such as vodka, you can add your own to these pre mixes, so you have the good taste of the mixture plus your own choice of alcohol.
I like the idea of cocktails, but if you have ever tried to make them at home you'll know you have to have a lot of ingredients (some which go off quickly) just to make a few different cocktails; Buying a pre mix such as these saves so much time and cost, and you can make a large selection with the pre mixes.
These bottles cost around £2 each (1 litre), and you can add alcohol such as vodka to the Woo Woo, or white rum like Bacardi to the Piña Colada.
The next time I go out I will definitely try a Piña Colada 😉
Thanks For Reading...Want More? 🙌
Hi, I'm Michael 👋 I'd love you to subscribe to my newsletter for exclusive content & updates on my blog straight to your inbox. (No spam, I promise!)