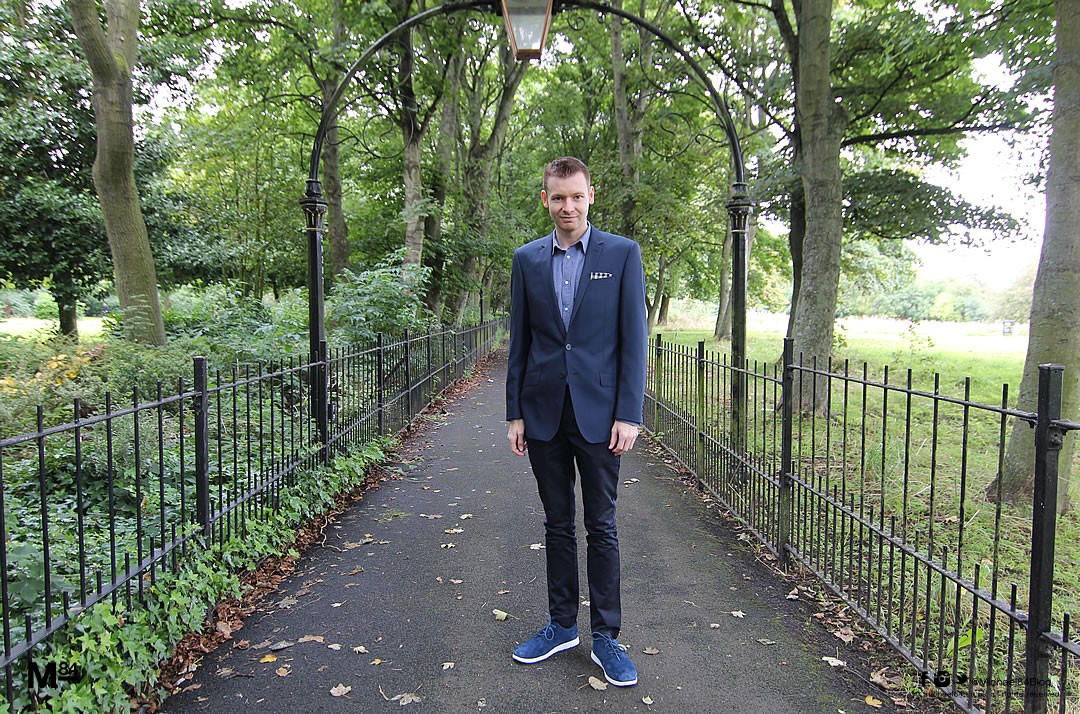 For Autumn I really love two colours, blue and black. I have always thought of blue as a bit of a safe boring colour, but lately I have been looking more at it, and what you can do with it. I have been inspired to create this look, which combines all different kinds of blue. The idea came from where I've seen a few people wearing dark blue suits with slightly lighter blue shirt, which gave the look more dynamic and it doesn't look too much of the same shade of blue, which could look boring or strange depending on the shade.
So I decided to give this a try. The jacket is part of a suit, however I have decided to go for a smart casual look rather than the smart look the jacket was intended for, and teamed it up with some darker navy chinos. I then have my navy blue Ugg shoes, once again a different colour blue to break it all up without it being too different. The shirt is CK from Calvin Klein, and the outfit is finished off with a favourite blue gingham pocket square from ASOS.
Different shades of blue, a good style for Autumn 🙂 Check out more of my street style fashion which includes more tailoring as well as casual looks and inspiration.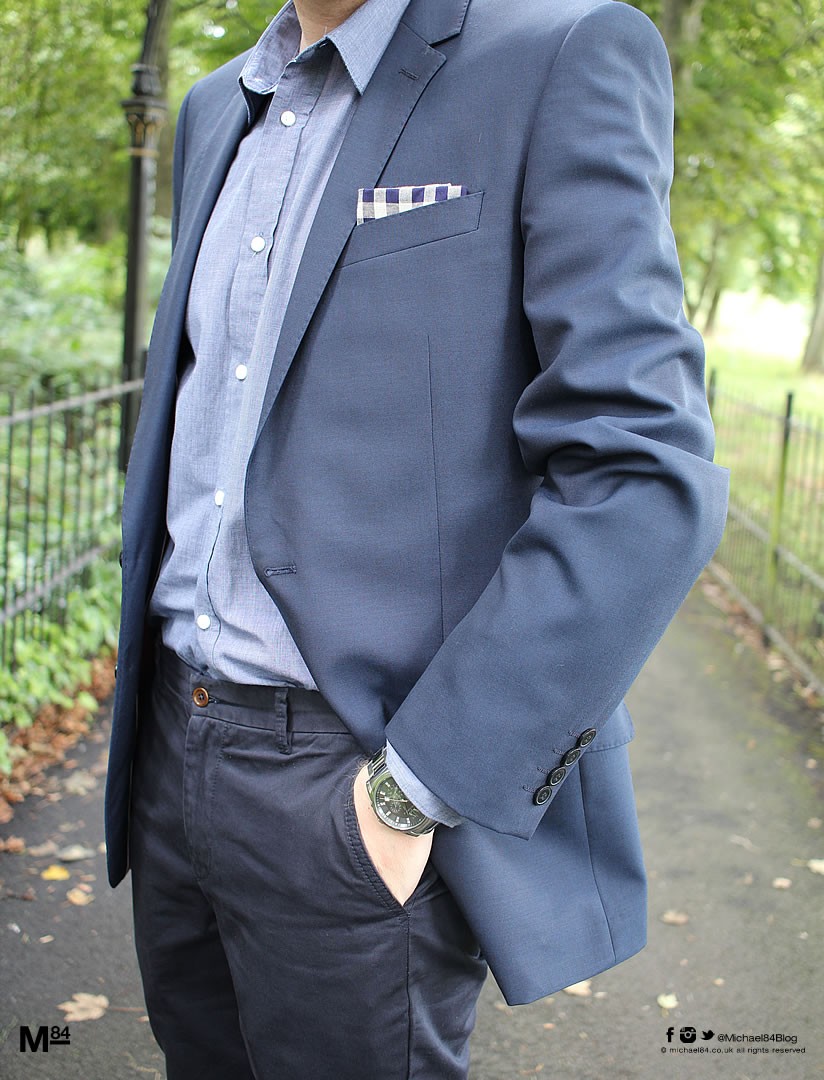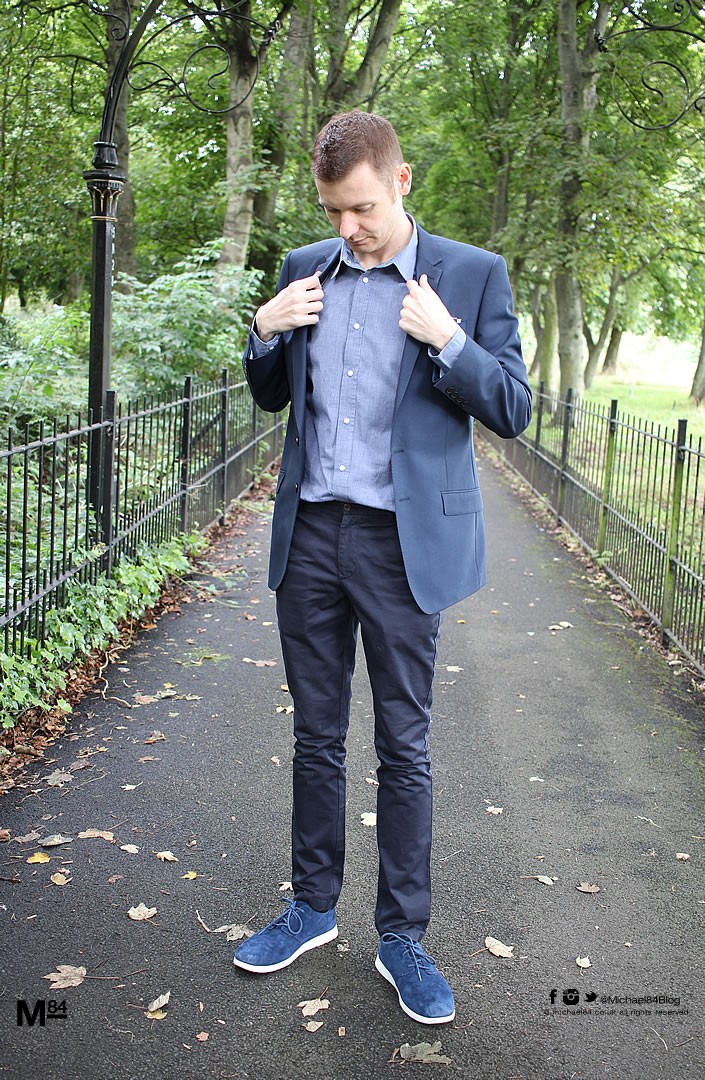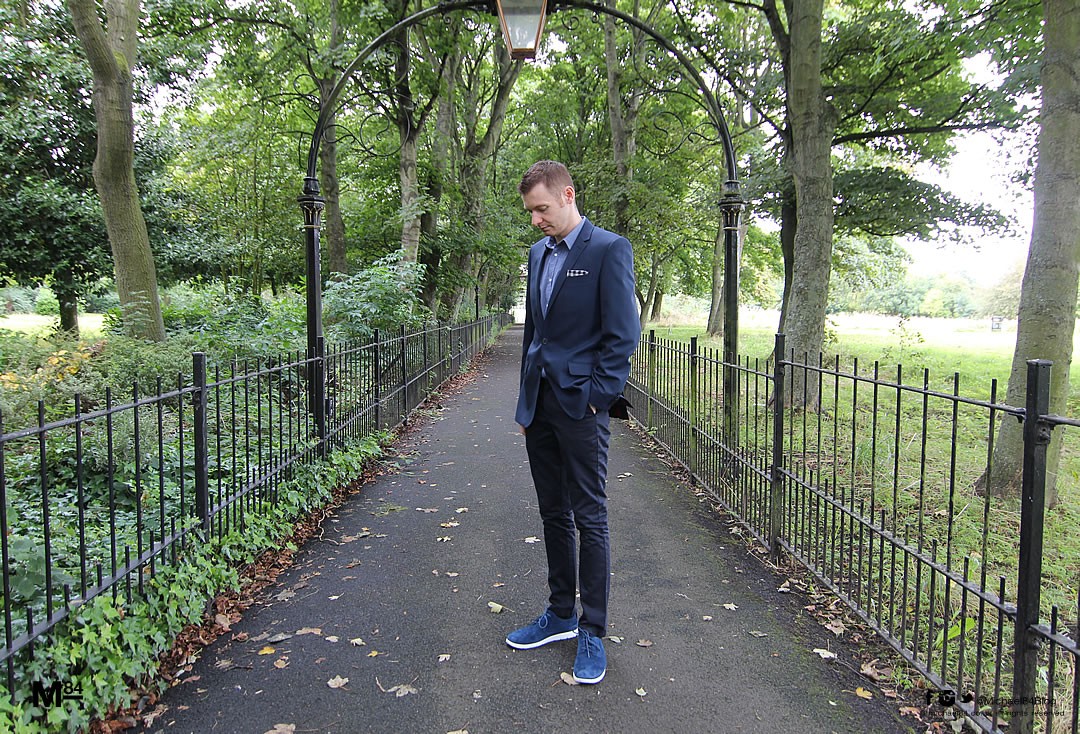 Thanks For Reading...Want More? 🙌
Hi, I'm Michael 👋 I'd love you to subscribe to my newsletter for exclusive content & updates on my blog straight to your inbox. (No spam, I promise!)