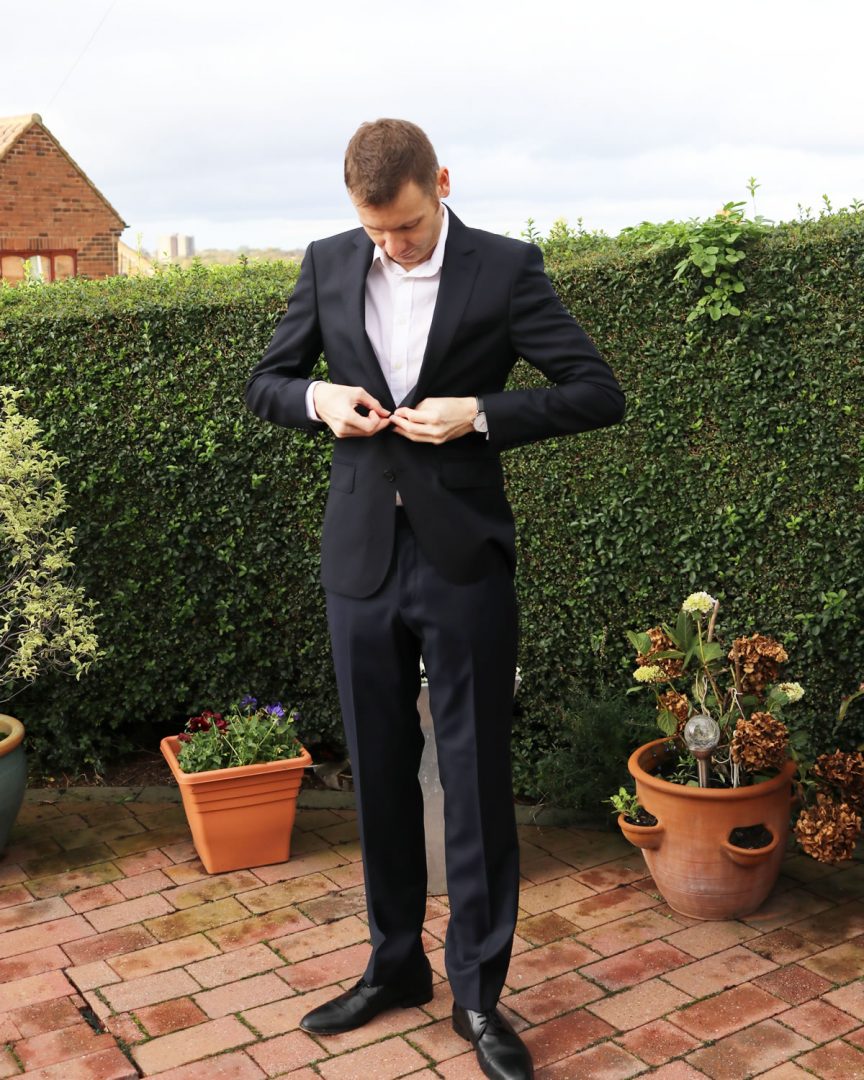 Me wearing a Navy Jaeger suit a few years ago
Jaeger has been bought by Marks And Spencer. It's a fashion brand which I've featured numerous times on the blog over the years, and has been in and out of administration and troubles over the recent years too.
One of my favourite brands over the past 10 years or so has been Jaeger. I have bought a lot of stuff from them. They were my go to place for suits and blazers, especially when they had a sale on.
The quality was always very good, there wasn't much better if you consider the price and quality factor.
It wasn't just a suit shop, they were a brand of all different kinds of clothing too. I would call them a premium contemporary brand, with formal and smart casual clothes at their heart. I have a lot of clothes from them, including cashmere jumpers, shirts, a casual jacket, underwear and T-shirts.
Jaeger has always been a premium brand, and one which I liked.
It's now part of M&S, so what will happen?
When you go to the Jaeger website you're now greeted with the message that Jaeger is part of the M&S Family. But what does it mean?
Hopefully the quality won't change, and it will get back to it's best in terms of a brand. I've had some suits from M&S made from UK mills and they have always been really good in quality.
It will be interesting to see if the brand stands alone or whether it will be absorbed into M&S. Previously they've had their own website, their own shops and you've been able to buy them from other places, such as in-store concessions and other menswear websites.
We'll have to see what M&S have in store for Jaeger. Watch this space.
RELATED: Boohoo buy Debenhams | Do Primark Sell Online
Thanks For Reading...Want More? 🙌
Hi, I'm Michael 👋 I'd love you to subscribe to my newsletter for exclusive content & updates on my blog straight to your inbox. (No spam, I promise!)