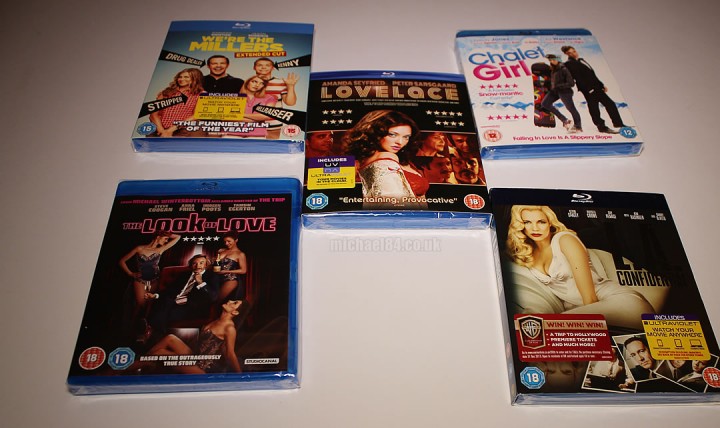 I got a whole lot of films through the week, including We're The Millers, Lovelace, Chalet Girl, The Look Of Love and L.A. Confidential.
I buy from Amazon all the time, but the price for Blu rays is about the same everywhere, £12-£15 for new releases, I won't pay any more usually.
They do have some good offers on, 3 blu rays for £17, so I got 3 which were LA Confidential, Chalet Girl and The Look Of Love. I have never actually seen LA Confidential, and I may of seen The Look Of Love but I may actually be getting it confused with something else

Chalet Girl was on TV the other day and I thought it was decent, so got it part of the deal…I actually bought 2 copies by accident, so 1 will have to go back.
We're The Millers is another I have not seen, but is a comedy which looks pretty good. But tonight for film night I watched Lovelace. It's a film about the 70s and porn, and a biopic of Linda Lovelace and the infamous Deepthroat film of the 70s. It's a pretty raw and grim story, but the way it's put together is really good, going back and forward in time with scenes from different perspectives.
Thanks For Reading...Want More? 🙌
Hi, I'm Michael 👋 I'd love you to subscribe to my newsletter for exclusive content & updates on my blog straight to your inbox. (No spam, I promise!)