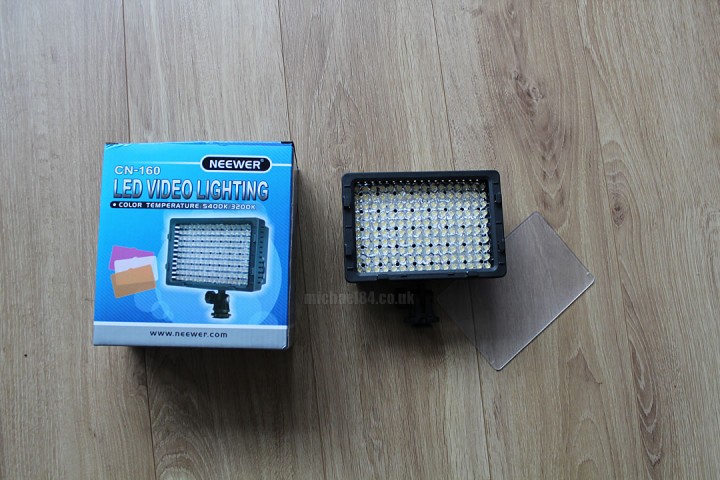 The winter is coming, which means it's getting darker and there is less natural light. I thought about getting lights, but there are only 2 main types, a desktop version or the bigger ones on stands. I don't really have the room for the ones on the stand, and I think the desktop ones would not be good enough for shooting clothes as they would need to be on reasonably high stands to get the whole shot.
One thing I need is a proper external flash. I am going to get one, but I am searching for the right one. In the meantime I have heard of these video lights for your camera. They are actually for using when recording video, but I am going to try still photography with one. I have read reviews from people say they work fine, why would it not, it's light :p
So I got this today, it's a cheap light, but has good reviews. It's not built like something premium, but it's got 160 LEDs and I've watched YouTube reviews on it and it looks pretty good! All I need now is to go out and buy batteries, it takes 4x AA and I imagine it goes through them quite quickly so I guess I'll be buying lots of batteries 😀
I have not tried it yet, but I will be soon. It was only £25-ish so not expensive. You get the light, a diffuser and a couple of filters so it's alright for value. You can get a Polaroid one which is probably better, but it's over £100 so not worth it for me just for blogging.
I will write a proper review when I start to use it
Thanks For Reading...Want More? 🙌
Hi, I'm Michael 👋 I'd love you to subscribe to my newsletter for exclusive content & updates on my blog straight to your inbox. (No spam, I promise!)