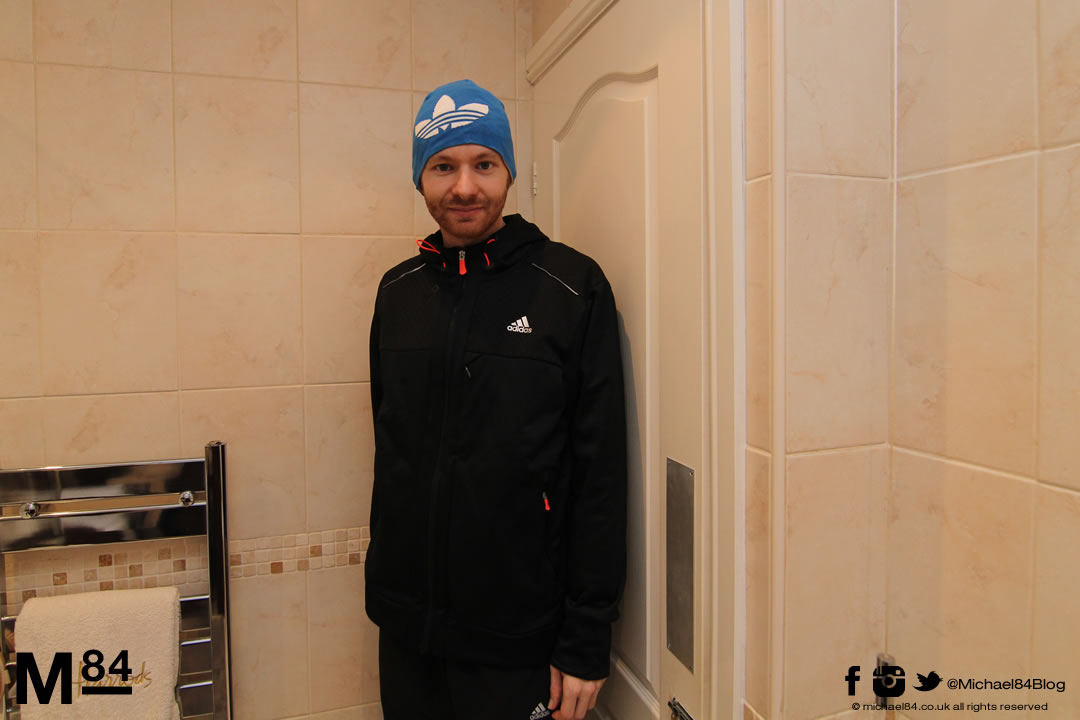 I have not ran for almost 2 weeks! If you don't know, I've been running on and off for years now, but this year I took it a bit more seriously…Well not really, I just did a lot more running! 😛 Like I always say when I talk about this, I'm not in training for a marathon or anything, I don't even have any real goals, it's just something which I like to do so it's feels like I am actually doing something for fitness

I have spoken about it before and it's a really good thing to do, apart from the whole fitness side it clears your mind and makes you feel free.
It's getting freezing cold out there now, not only that, it gets dark really quick too, in fact today I went out at 16:00 and it was already dark! It's not very inspiring kind of weather to go out and go for a run, and soon it will be icy which really is the end to running.
I got a really good Climaheat jacket which Adidas gave me, so paired that up with my trusted Adidas trackies and Adidas Originals beanie 😀 It's a perfect jacket for running, and doesn't leave you feeling freezing, although i'll usually warm up pretty quickly after several minutes of running.
So it's probably the end to my running for 2014 🙁 I say that, but I might feel lazy and have to go on a run, I know what I am like 😉 I have done a lot (by my standards), over 57km in October alone! Most months previous to that I've done over 50km which is good going for me 😉 You can check out my how fast can you run a mile post to see how I've done this year including my fastest mile runs 🙂
Thanks For Reading...Want More? 🙌
Hi, I'm Michael 👋 I'd love you to subscribe to my newsletter for exclusive content & updates on my blog straight to your inbox. (No spam, I promise!)