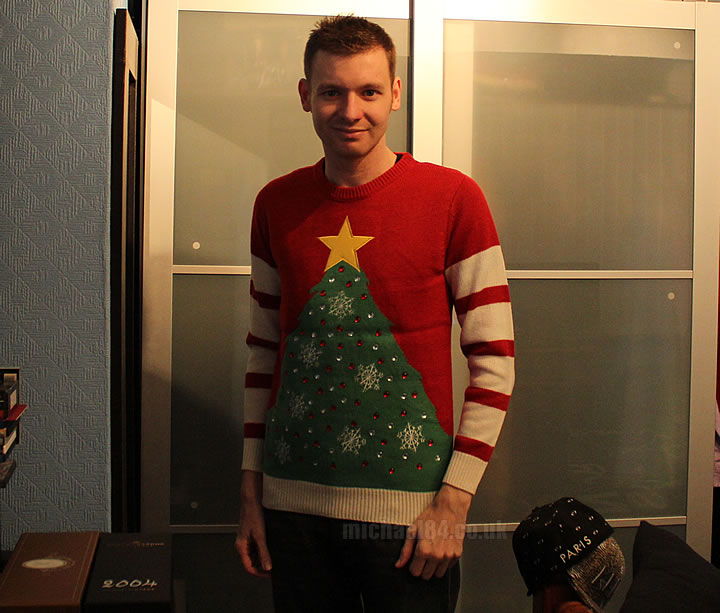 Hello blog 🙂
So, last night was my last night out in Newcastle before Santa comes down my chimney 😉 It was a decent night, and was a bit quiet too which I was sort of happy about, I was not in the mood for a big night :p
We went to a couple of places we had not been in a long time, and went down the quayside to bars like Chase and Quilted Camel. We also went to a couple of usual places such as Revolution, Tokyo, Union Rooms and The Living Room.
Since it's almost Christmas I had to go out in my new Christmas Jumper. I have not blogged about it yet, but I will, I really like it 😀
It looks like your traditional jumper, but it's so much more; Press play…
It lights up!

So much fun in the bars 😉
Thanks For Reading...Want More? 🙌
Hi, I'm Michael 👋 I'd love you to subscribe to my newsletter for exclusive content & updates on my blog straight to your inbox. (No spam, I promise!)