I have just finishing watching 2 Days In Paris, a film with Julie Delpy who is from two of my favourite films, Before Sunrise and Before Sunset. This film is the same sort of indie European cultural style, but a different storyline. A French girl with an American boyfriend, they spend a few days in Paris with her parents, and it sort of follows a stereotypical storyline; French people speaking French and looking down on the uncultured American who does not speak English, sleazy French men, etc. The American who is played by Adam Goldberg is portrayed as an obnoxious American who seems to be obsessed with being sick. I thought it would have been a bit more of a romantic story or something, but it wasn't.
It actually highlights lots of bad things about France, like all the French are racists who hate Americans/English, arrogant French men, crazy French people and so on. It seems quite nationalistic, it really doesn't make you feel like you would be welcomed in Paris! 😛 It probably doesn't help that I watched a documentary about this kind of thing only last week and that right-wing French politics is getting huge amounts of press in the UK lately. I love the whole ideology that we are all European and like to explore different cultures, this film sort of ruins my thoughts about it! 😛
It is still a good watch, it is a good film, just not what I was expecting. They have also made a sequel, 2 Days In New York which actually comes out on Friday in the UK! (a weird coincidence?!). It has Julie Delpy again, and also stars Chris Rock.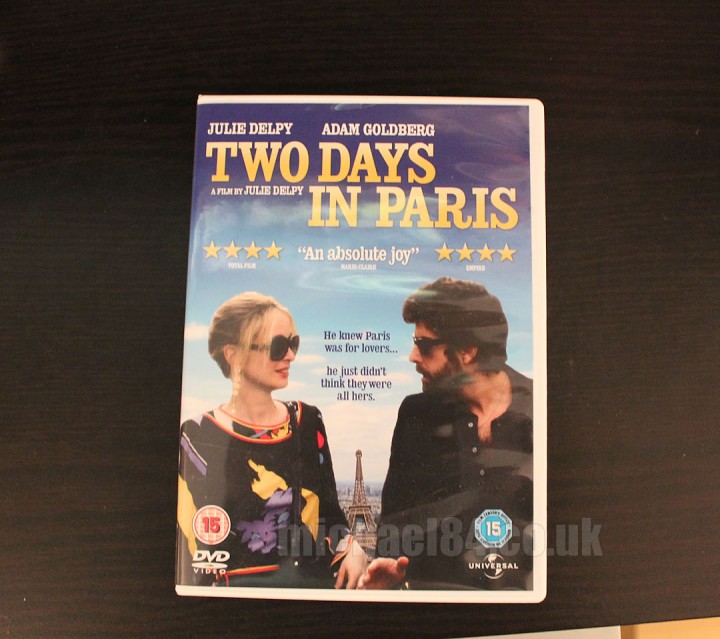 p.s. took this pic with my DSLR indoors in low light, with no flash! Amazing quality! 😉
Thanks For Reading...Want More? 🙌
Hi, I'm Michael 👋 I'd love you to subscribe to my newsletter for exclusive content & updates on my blog straight to your inbox. (No spam, I promise!)