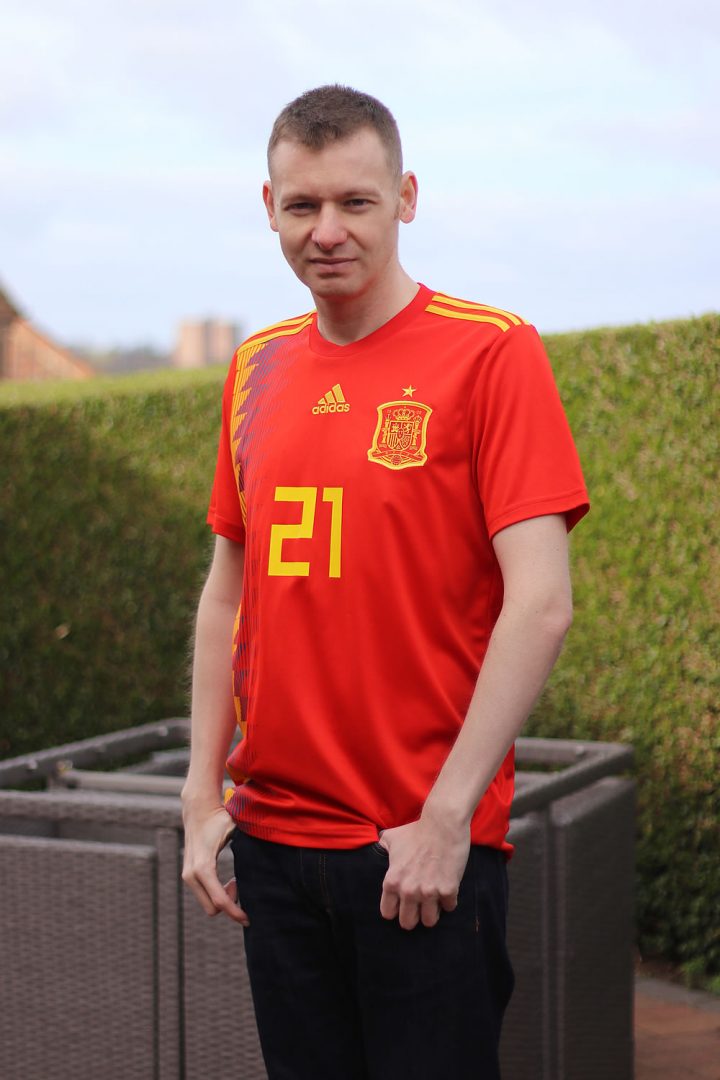 Hello guys & Happy Sunday…And of course, Happy Mother's Day to all the mothers 😀
I can't believe that it's the last day of March…The clocks have just gone forward (change yours if you haven't already!) which means we're on our way to Summer. I haven't done many 'life' updates on the blog for a while, so I thought I would do one today.
There's plenty that's happened this week, including: Football, my foot in a moon boot, and lovely, lovely wine :D.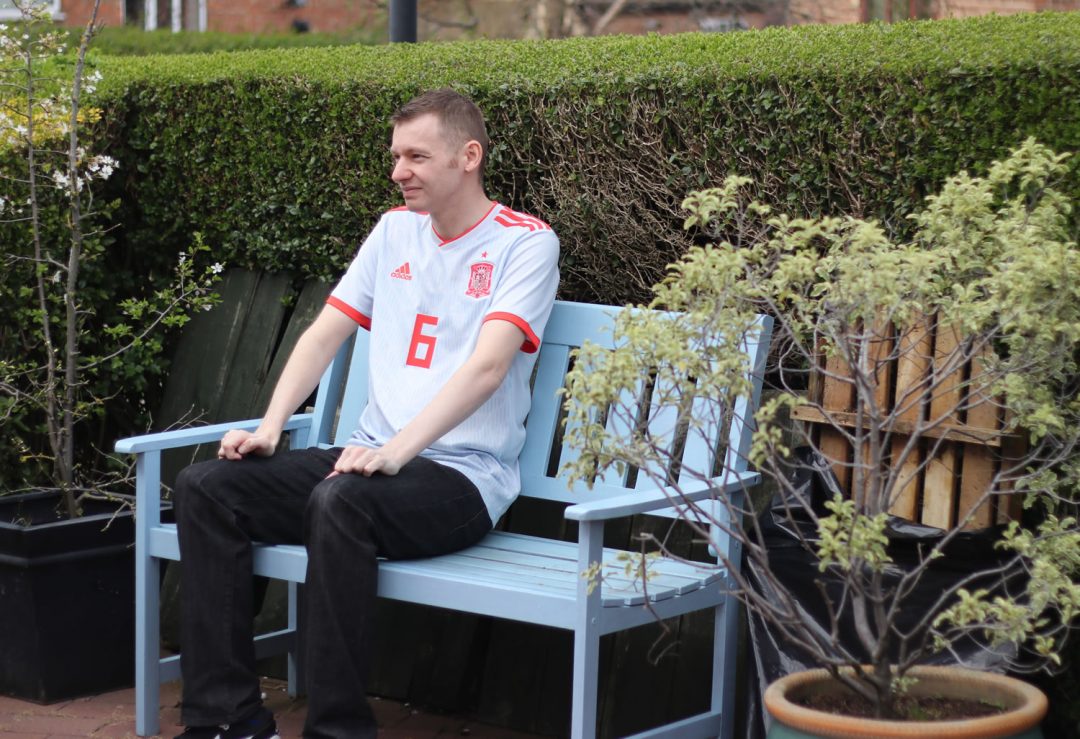 This week was fun, particularly as it was International football week, so I could watch Spain, who played on Saturday night against Norway, and then on Tuesday night against Malta. England were playing too, but on the Friday and Monday, so I basically had 4 days of football to watch over 5 days, which was fun. It was the qualifiers for Euro 2020, and Spain won both their games (as did England).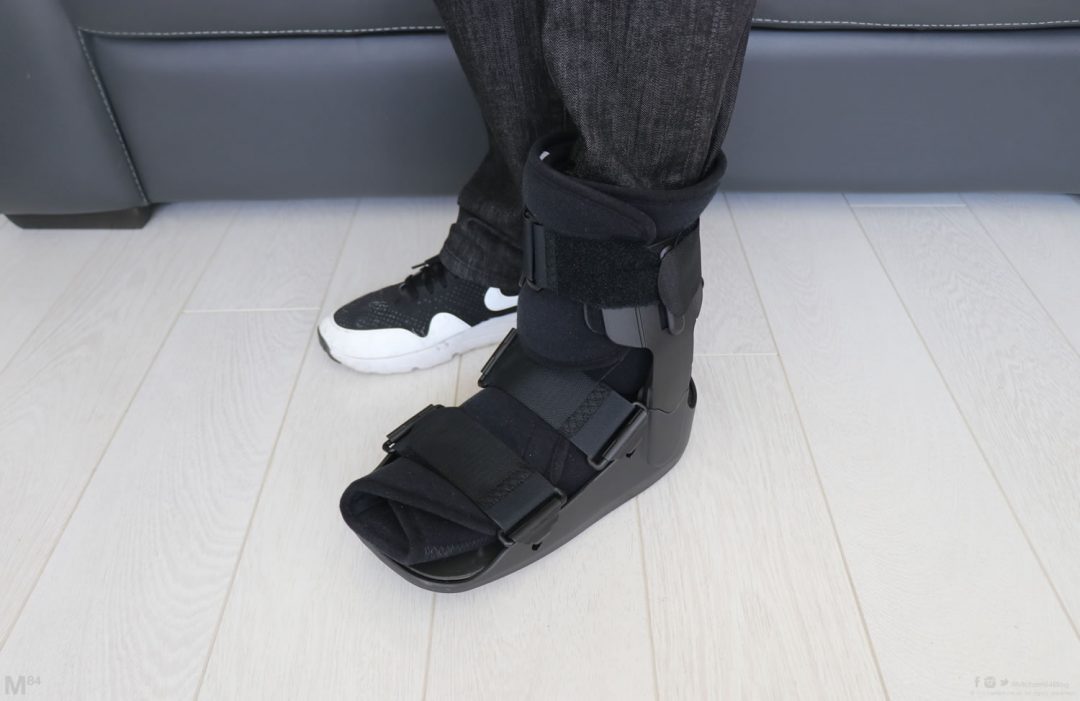 My foot…Oh my foot. So I have had an issue with my foot for AGES! I mean for well over a year. It all started when I was exercising, I was doing mountain climbers (kind of like being in the plank position, kicking your legs like you are climbing) which puts stress on your toes as they're bent. I felt something happen around my big toe, so I just left it. It was a mild pain, but I thought it would just get better by itself.
It didn't, so months and months later, I finally went to the doctor, had an x-ray, and they said that it wasn't broken. Not really a shock, but there's something wrong, so they referred me somewhere else.
They were pretty useless, and all they done was give me an insole, which was never going to fix the problem, and it didn't. I went there twice, and they basically said that's all we can do here, so referred me back to my doctor. All of this took several months. The doctor then referred me to some other place, and I didn't hear back for a few months, so decided to call them. They then told me it was a good job I did, as they had moved over systems and hadn't put through my referral…What a nightmare! Now I have been referred to physio, which I don't think will help.
The worst part of it all was that I asked if a moon boot would help, and they told me no, since it's been going on so long, it won't help. But surely if there is an issue, it has to be immobilised, right? I'm not a doctor, so I don't know, but that's what I would think!…Also, one of the people from the foot place I was referred to told me I actually might have a tiny break or fracture which just wasn't picked up on the x-ray!
While all of this was going on, I tried to fix it myself, with rest, and ice packs, but it didn't help. The big problem is that my foot is kind of fine, it's not the end of the world and I'm not in extreme pain, and it only hurts in certain movements, and mostly only when there's a lot of pressure on it (like running, or exercising). It's a problem when going to the doctors or wherever, as they can't really diagnose the issue.
So 2 weeks ago I decided to start running again, but then found out it made my foot worse once again. After that, I decided that I was sick of waiting around, and sick of my foot, so decided I'd just do something for myself.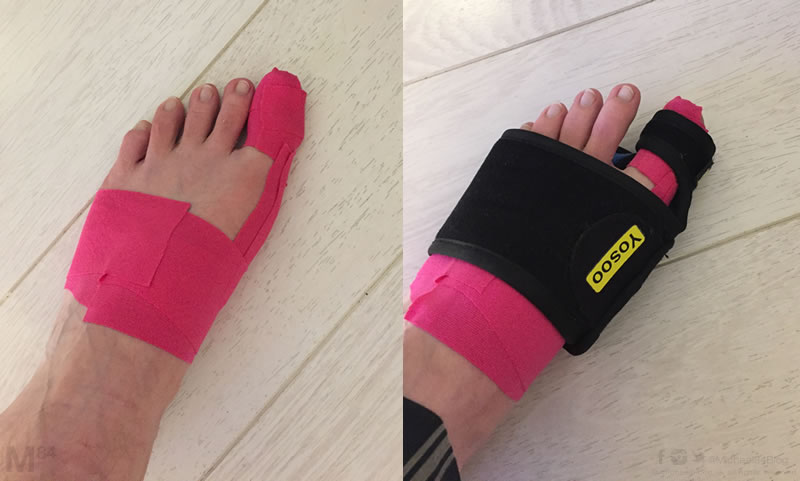 I bought myself a moon boot, and also had a toe brace, which I bought after I went to the doctor for the first time, but didn't really use it much. So I have decided that I will now give this a proper chance at recovering, and rest it properly, with the aid of wearing this stuff. I am sick of the problem, it's been going on ages and I just want it sorted once and for all.
So during the day I'll wear the moon boot, and on an evening I'll tape it up and put the foot brace on. That's the plan at least.
What is the actual issue? I have no idea. Nobody I have spoken to seems to know, they've literally not even hinted at a problem. Since I have had all this time, I think that it could be turf toe. It's a common injury, and from what I have read, happens exactly how I done it, hyper-extention of the big toe.
So, for the next several weeks I will be wearing my moon boot, resting this foot and trying to get it better!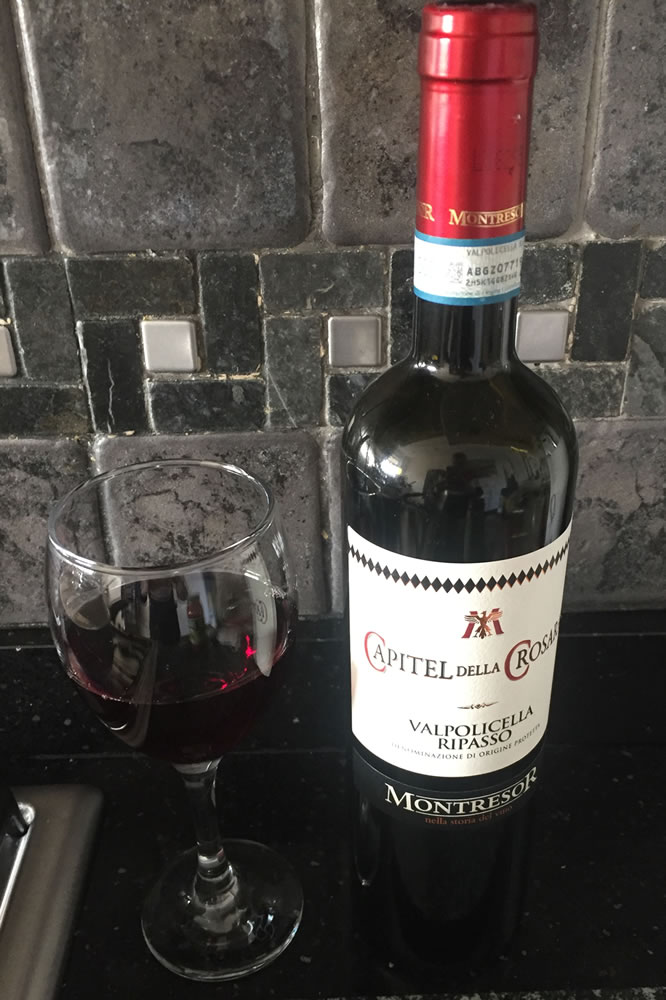 Now that's written, I have also bought a bottle of wine!
This is nothing exciting, I just needed a bottle of red wine for my spaghetti bolognese. My favourite is Brunello from Tuscany, which I have featured on the blog several times before. I had ran out, and so I decided to get a bottle of wine, but decided on trying something different.
I picked out this which is Valpolicella Ripasso, more Italian wine from Verona. I'm not sure why I keep buying Italian wine, I just think that it tastes better, I've had some French red wine and it wasn't as good as the Brunello, so I always opt for Italian.
Anyway, the Valpolicella Ripasso is pretty decent, and was only £15. It's very drinkable, and enjoyable, but probably not as fruity as the Brunello which I drink. Next time I look I may try for something else.
And that is that for what I've been up to this week, other than the usual boring stuff. If you have any insight on my foot please let me know!
Have a great Sunday 🙂
Thanks For Reading...Want More? 🙌
Hi, I'm Michael 👋 I'd love you to subscribe to my newsletter for exclusive content & updates on my blog straight to your inbox. (No spam, I promise!)