I woke up this morning, and it is Euro 2012 final day 🙂 It's strange, I have woke up on a Sunday Morning for a final for the third time, it feels good! It's a strange waiting around kind of day, just waiting for the kick off, only 2 hours before the build up show, and then at 19:45 it starts 🙂
I am of course wearing all my Spain things today, all in red. I was going to wear a Casillas goalkeeper shirt, but I have decided to wear the red home top.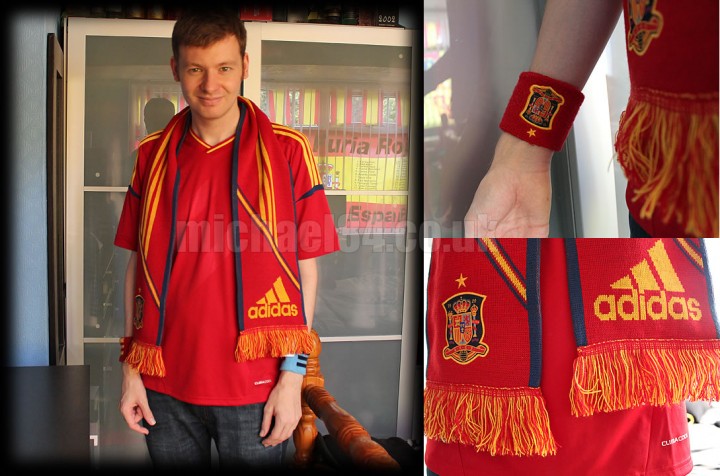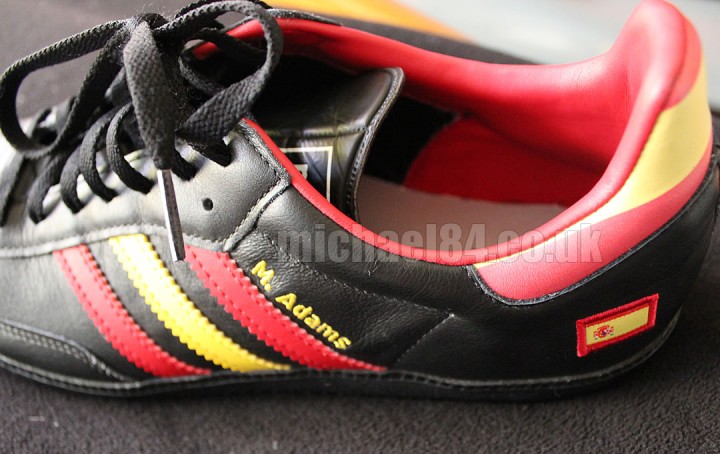 My Spain home shirt, Spain scarf and Spain sweatbands; All official and made by Adidas. My custom made Adidas trainers too, which I love 🙂
I have went out and got a few things to eat, I already have beer to drink, so just picked up a little bit of food for snacking.
crisps, chicken, buns, chocolate. Do I need anything else? 😛
So that is it, tonight it is all over, I will have to take my flags down and bunting down, and that is that for at least 2 years when the world cup is on in 2014 in Brasil. I have loved Euro 2012, it has had some amazing matches and entertainment, drama and passion, I just loved watching every match 🙂
Thanks For Reading...Want More? 🙌
Hi, I'm Michael 👋 I'd love you to subscribe to my newsletter for exclusive content & updates on my blog straight to your inbox. (No spam, I promise!)