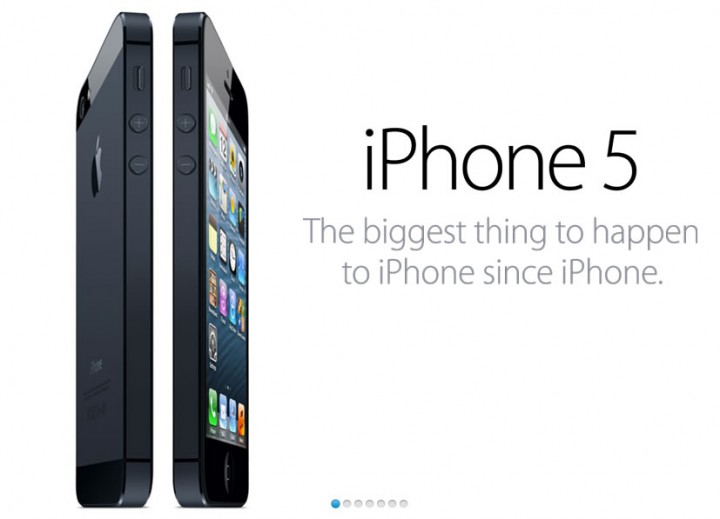 It will be mine, oh yes, it will be mine
Yes, today the next iPhone was officially announced, the iPhone 5, and I think it's a nice phone. What is so good? Well it is a newer design, more powerful, a couple of new features, slightly bigger and retains what is good about the current model.
Of course there are the haters, as there are always going to be with an Apple product launch. The typical "Apple have dropped the ball", "this or that is better", "only the sheep will buy this phone" and so on. These are split views between the ignorant, the cheap and the Apple haters.
Software is first, hardware comes a lowly second
What makes the iPhone good, or any gadget like this is the software which goes with it, and at this moment in time iOS/iTunes/App Store is simply better than the rest. Not only does it have the most apps, it has better quality apps. It's really funny to read about people who still bang on about hardware, or camera specs on their phone and so on; Hardware is no good without good software support; Just ask Atari about the Jaguar64; The most powerful console at the time. 
I, like most of the people who own an iPhone like their iPhone, so I am happy with a few minimal changes in terms of design and adding a few new things in here and there. The idea is to refine something which works. I have no idea why people get disappointed or shocked when they do not see something radically different. To be honest most smartphones are very similar in design, all flat panel touchscreen designs with similar shapes, there is not a huge amount of difference. 10 years ago you had the slide, the flip, candybar, and lots of different designs. But now the majority are similar in terms of their basic design.
iPhone Rival – Samsung Galaxy S Series
The Samsung Galaxy S1, S2 and S3. no radical design changes.
Final word
It's funny because the "non-iphone people" are saying "the S3 does this too; The HTC does that too…" You never hear an iPhone user say "my iPhone does that just like your HTC" 😉
I like it, I am due an upgrade, I will get it, and I am happy with what the phone has to offer. I am upgrading from an iPhone 4 so it's a nice change, maybe not so much from a 4S; However I have always believed that with the iPhone (and iPad) the natural upgrade path should be 'every other update'.
Pre orders start this Friday 14th September 2012 and it goes on sale Friday 21st September 2012.
Thanks For Reading...Want More? 🙌
Hi, I'm Michael 👋 I'd love you to subscribe to my newsletter for exclusive content & updates on my blog straight to your inbox. (No spam, I promise!)