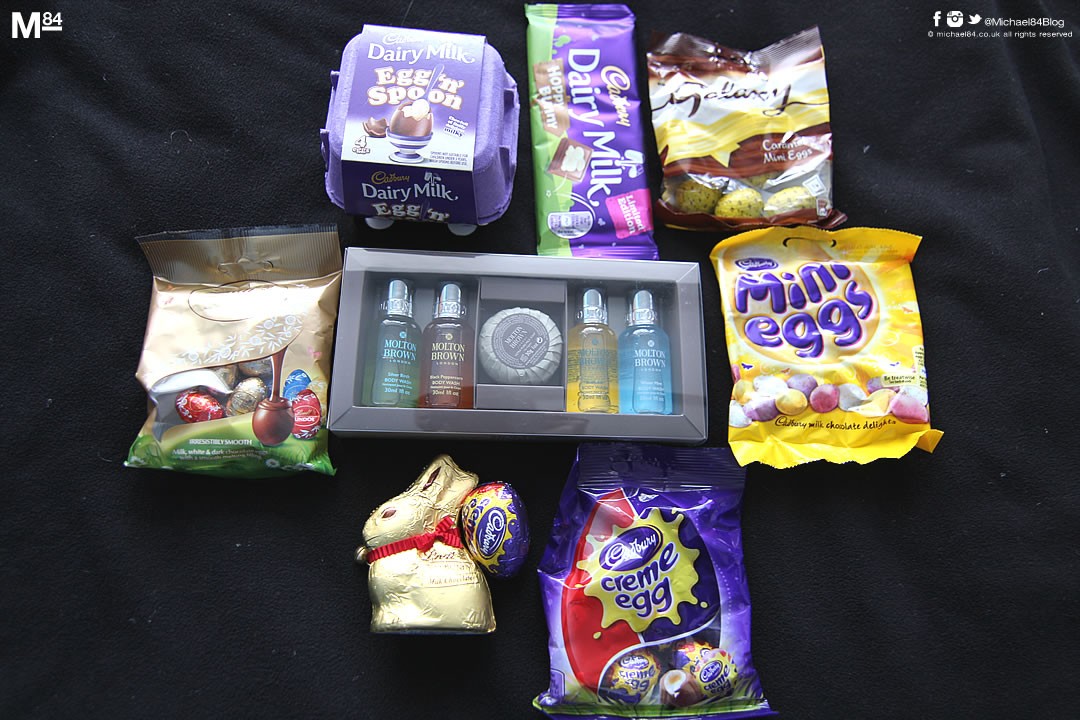 Happy Easter to you all! 😀
I hope you have had a good Easter, mine got off to a bad start. On Good Friday my electricity went off, and off it stayed…For 10 hours! So from around 11:30AM to 9:30PM I could do very little, I could not even go out…The problem was complicated and outside my neighbours house, so that was not a good start (Yes it's pretty much a first-World problem!).
At least it got better, on Saturday we went to York and spent the day and part of the night in York then went out in Newcastle too. Sunday was derby day, and in what's now becoming a tradition, Newcastle lost yet again to Sunderland at their place, 1-0, that's 5 defeats in a row.
Today is just a chill out day, I have some things to do on the blog before having to go back to work and the real world tomorrow 😛
This year for Easter I have lots of little eggs and bags of eggs rather than a big egg. I got a mini Molton Brown pack which has small shower gels and soap, and of course a Lindt Easter bunny rabbit.
I hope you had a good Easter 🙂
Thanks For Reading...Want More? 🙌
Hi, I'm Michael 👋 I'd love you to subscribe to my newsletter for exclusive content & updates on my blog straight to your inbox. (No spam, I promise!)