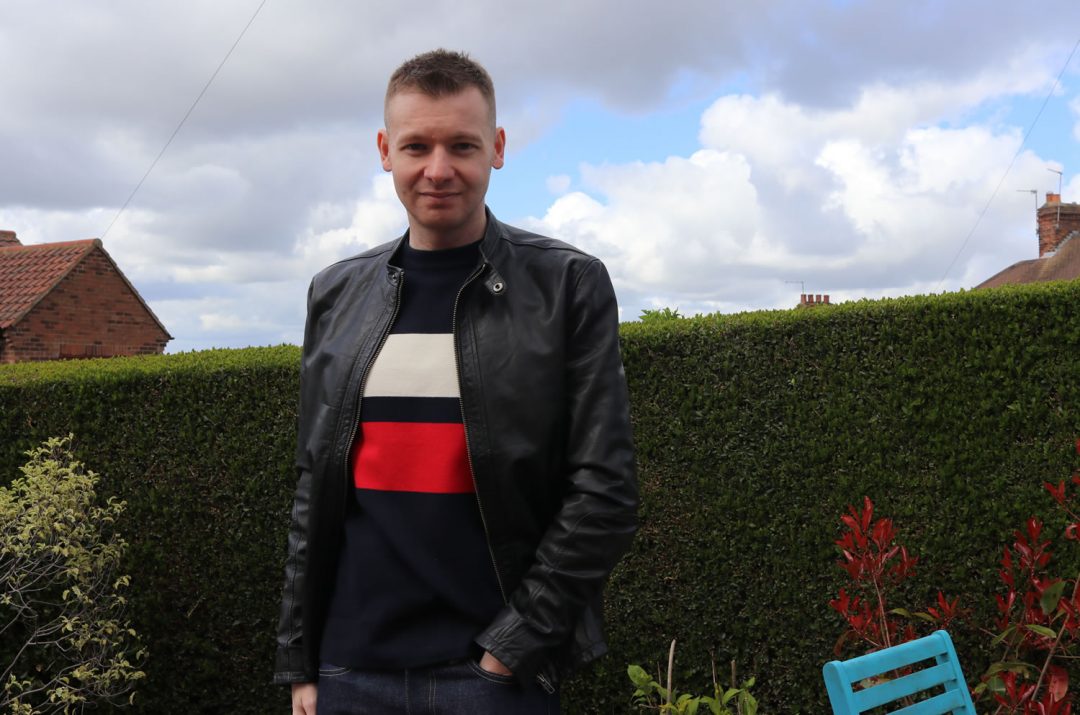 Wearing: H&M Jumper, Selected Homme Jacket, Levi's 511 Denim
Happy Sunday!
I hope you are well and have had a good weekend. I have had a mix of relaxing, and also went out on Saturday night for a couple of drinks.
So the title of the post…Girl gets a guy's number on a bus…I have to explain this crazy thing which happened. On my way out on Saturday night I was on the bus, and there was the most strange situation I've seen. A girl was on the bus and randomly started talking to a lad, who was with some old woman. They were talking for about 10 minutes, then the girl asks the lad for his number. She doesn't have her mobile phone, so she then asks another random woman for a pen, and then pulls up her coat sleeve, stretches out her arm and the guy proceeds to write his number on her arm with a ball point pen.
They still talk for a bit, then he gives the pen back to the random woman. The girl then tells her how beautiful she is, in fact she's the most beautiful woman she's seen; She tells her she's been to London and met loads of popstars and she's more beautiful than they are.
Then she starts to talk to the older woman with the lad. It turns out it's his mam. They start talking and she's saying things like "Do you approve of me" to her. At that point I got off the bus, so did the girl, leaving her new lad with a number on her arm.
It was one of the more bizarre bus journeys I've had, the whole situation was weird! The girl was probably in her mid-20's and lad looked a bit older, maybe 30's – Is this how people meet each other outside of the office and Internet dating these days? ?
So for the rest of the Saturday night…I went out in Gosforth, it's cool, I really like that place, it's a different kind of night and a more laid back kind of night. If you're not from Newcastle it's more of a neighbourhood feel than city centre. We went to places like The Job Bulllman and The Brandling Arms and it was a good night.
It wasn't the warmest of nights, but at least that meant to wear my jumper from H&M which I got a little while ago. I really love this but thought when we had our mini heat wave that I wouldn't get to wear it until next year, but it was cold, so I wore this with a leather jacket and my Levi's selvege 511 jeans.
Today has been a chill day. I watched the F1 which was quite an entertaining race, Lewis Hamilton eventually won, but there were plenty of other stories from the race, the two Red Bull cars taking each other out, Grosjean crashing into a wall while warming his tyres, Bottas got a puncture while being in the lead and went out the race.
After that it was time for the football, Manchester United vs Arsenal, with Arsene Wenger going to Old Trafford for the last time as the Arsenal manager. Sir Alex Ferguson was there, and presented him with a trophy, Man Utd went on to win 2-1 with a stoppage time winner.
I have no plans for tonight, I may watch a film or just listen to music. Is there anything good on Amazon Video I should check out at the moment? It kind of feels like I've watched everything I've wanted to see on it.
Have a great Sunday evening 🙂
Thanks For Reading...Want More? 🙌
Hi, I'm Michael 👋 I'd love you to subscribe to my newsletter for exclusive content & updates on my blog straight to your inbox. (No spam, I promise!)