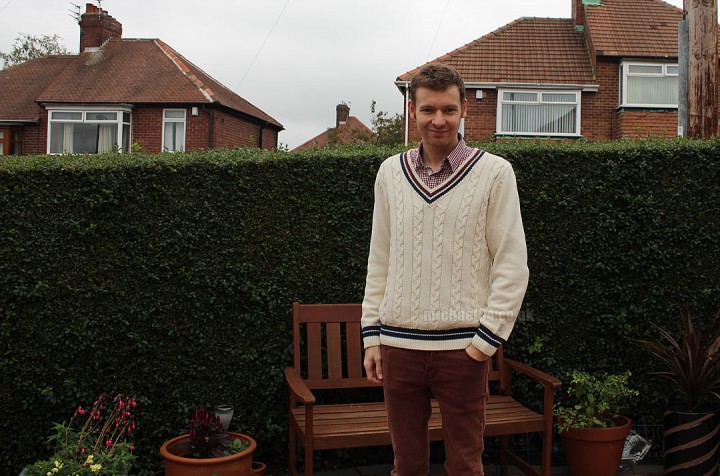 Cricket jumper by DR Denim, Jeans by Cheap Monday, Shirt by TM Lewin
Hello 🙂
The weekend is finally here 🙂 I have done lots at work today, in fact I had to go twice :p Tonight I have been messing around with the blog…What a rock star to be doing such a thing on a Friday night!

But I have finally got the functions I want, and all will be apparent soon.
I love this cricket jumper, but I have actually hardly worn it. I think it's a piece of fashion you should only wear every now and then, you don't want to be known as the guy that always wears that cricket jumper 😉 I do love it though, it's something slightly different from a usual knit or sweatshirt, and goes well with almost any kind of shirt.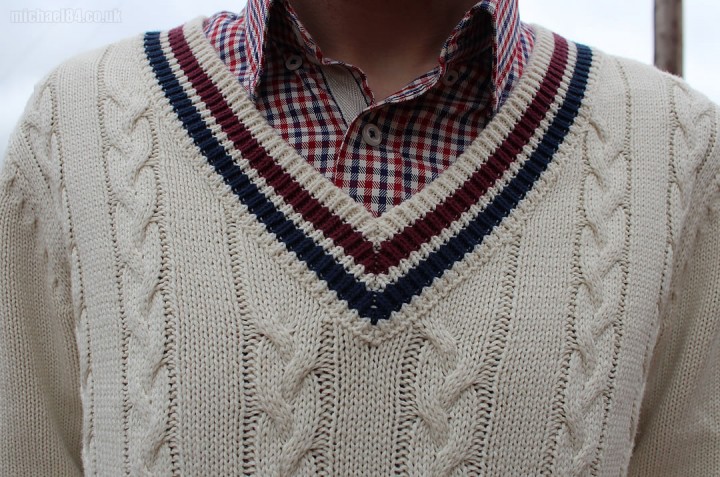 Here is a closeup 🙂
Thanks For Reading...Want More? 🙌
Hi, I'm Michael 👋 I'd love you to subscribe to my newsletter for exclusive content & updates on my blog straight to your inbox. (No spam, I promise!)