HAPPY MIDSUMMER! 😀 If you are in a place that celebrates it at least. I really wish that I was in Copenhagen or Stockholm or somewhere like that this weekend, it would be amazing! Something to plan in the future….
Hello blog readers, its the weekend, do you have plans?
I have the plan of having a few drinks, I posted my fridge yesterday, so I will drink my Kopparbergs tonight and tomorrow, and maybe vodka Redbull as well…I used to be quite known to drink it, its pretty much all I drank, but now since I hardly drink it in Newcastle anymore (for many reasons I have already said) I hardly have it; I have so much vodka its unreal, so maybe I will have some tomorrow.
Here is what I wore today:

Ted Baker "Born" Shirt
Calvin Klein T Shirt
J Lindeberg Jeans
Prada Sunglasses
D&G Watch
Converse Trainers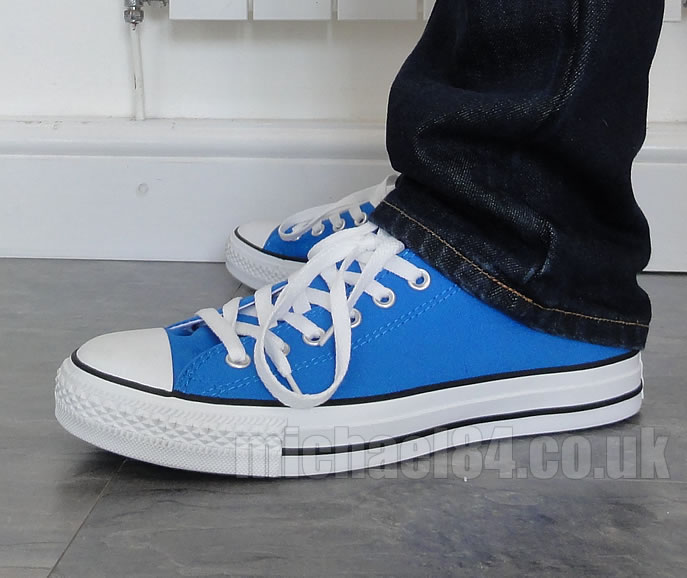 I have to say I LOVE these trainers! They are probably my favourite Converse I have at the moment. I do like both the red and black ones I have, but these I just love. Maybe its because I had to hunt around to find them, or just because I love that colour blue 😛
Today at work I made myself a Twitter T Shirt. Its so cool!

I will post up a pic of it after this so you can see it. I love my job 😛
Thanks For Reading...Want More? 🙌
Hi, I'm Michael 👋 I'd love you to subscribe to my newsletter for exclusive content & updates on my blog straight to your inbox. (No spam, I promise!)