Hello blog!
It's Friiiiiiiiiiiiiday!

Weekend is here again, thank god for that 😀 I can now sit back and chill and do relatively nothing for days 🙂 Its F1 this weekend too, I have missed it, seems like ages since the last race, but it was only 2 weeks ago…Its all I have now as far as sport goes on TV, there is no football 🙁
Here is what I wore today:

Diesel Shirt
Dolce And Gabbana Jeans
Converse Trainers
D&G Watch
D&G Boxers
I have so much D&G on today LOL! 😛 People have dress-down Fridays at work usually in offices, today was more like my dress up Friday 😀 I am into wearing shirts more and more, maybe I am just getting old, or is it now more of a trend? Today was my black Diesel shirt, last week I also wore a black shirt but it was my Dolce And Gabbana one…With the "bling" collar and sleeves 😉
I love my Converse as you know if you read my blog, but I am sick of them getting dirty all the time…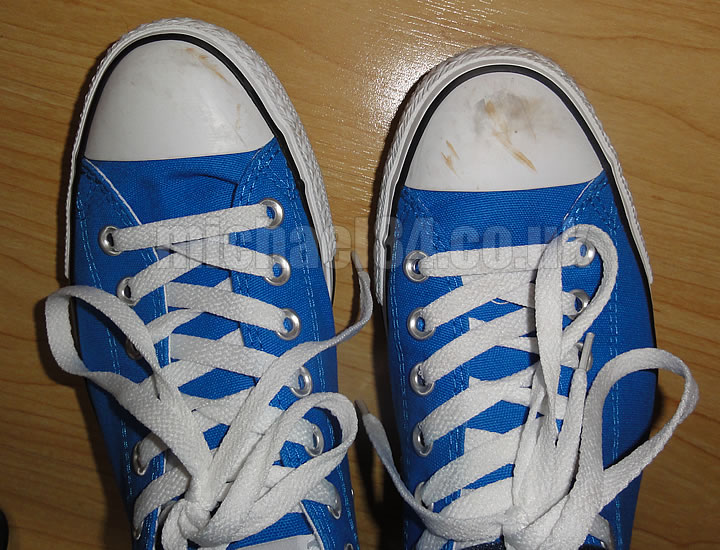 Impossible to keep clean!
Today's Facelook: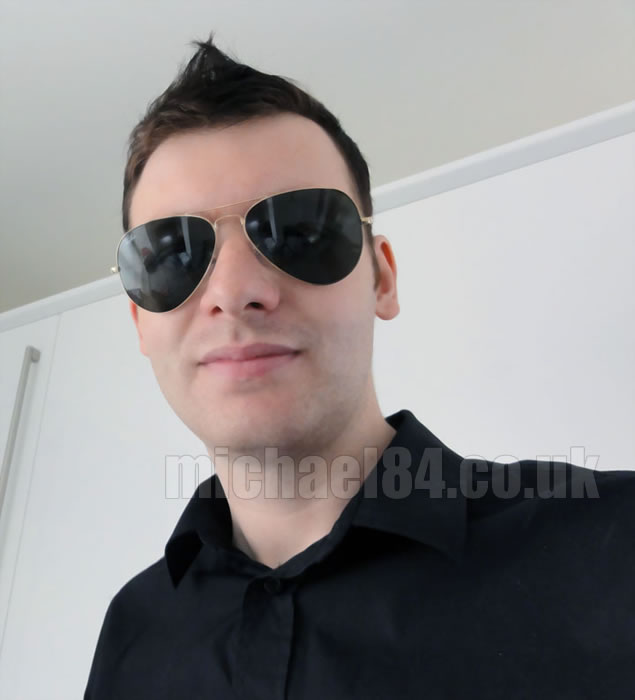 I wore my Ray Ban aviators today! First time, but I dunno why, it wasnt sunny or even hot. I have a teenage spot on my face under my lip on the left of the pic…But its amazing what an airbrush does 😉
Tonight I have a plan of doing nothing, relax and chill. Maybe I will play FIFA on Xbox Live, I had an hour to kill last week and played a game, first time in months, it was quite good 😛
Thanks For Reading...Want More? 🙌
Hi, I'm Michael 👋 I'd love you to subscribe to my newsletter for exclusive content & updates on my blog straight to your inbox. (No spam, I promise!)