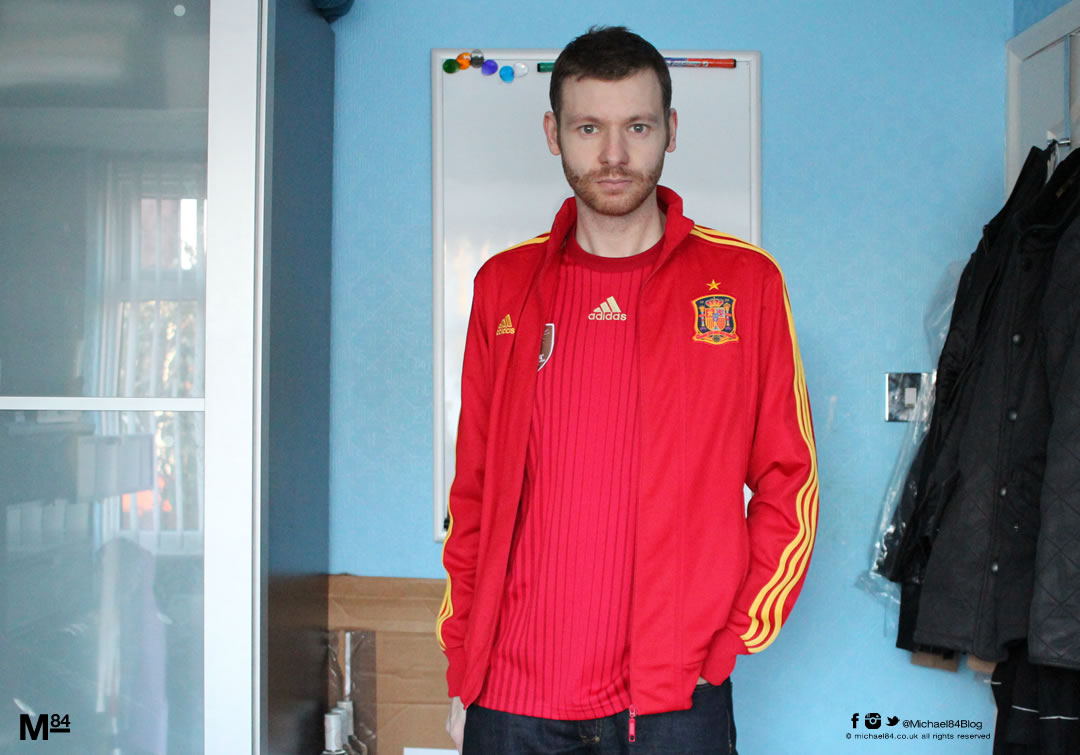 Happy Friday 13th to you all 🙂
So today it is a big day…If you like football 😛 Tonight it's a friendly with my team, Spain, who are playing the country where I was born and live in: England. This match has happened a few times, and I expect my phone and all my social media will be filled with messages if England beat Spain, as usually happens whenever Spain lose

Spain have a strong squad, but have lost their last high profile friendly against Netherlands, so I have no idea what to expect.
It's also the day the brand new kit has came out; I went to the Adidas store in Newcastle in Eldon Square, they had the home shirt, but not the Adizero version I wanted, so I will have to wear the old top until I can get the new one 🙁
It's also the day Football Manager 2016 comes out! I am old school, and I like having a proper disc with the game on even though you can download at midnight these days…It's supposed to be out for delivery, however it's now 17:30 and I still don't have it!!!! 🙁
So that's no shirt, no game, and tonight Spain will probably lose. Happy Friday 13th everyone! booooo!!!

Thanks For Reading...Want More? 🙌
Hi, I'm Michael 👋 I'd love you to subscribe to my newsletter for exclusive content & updates on my blog straight to your inbox. (No spam, I promise!)