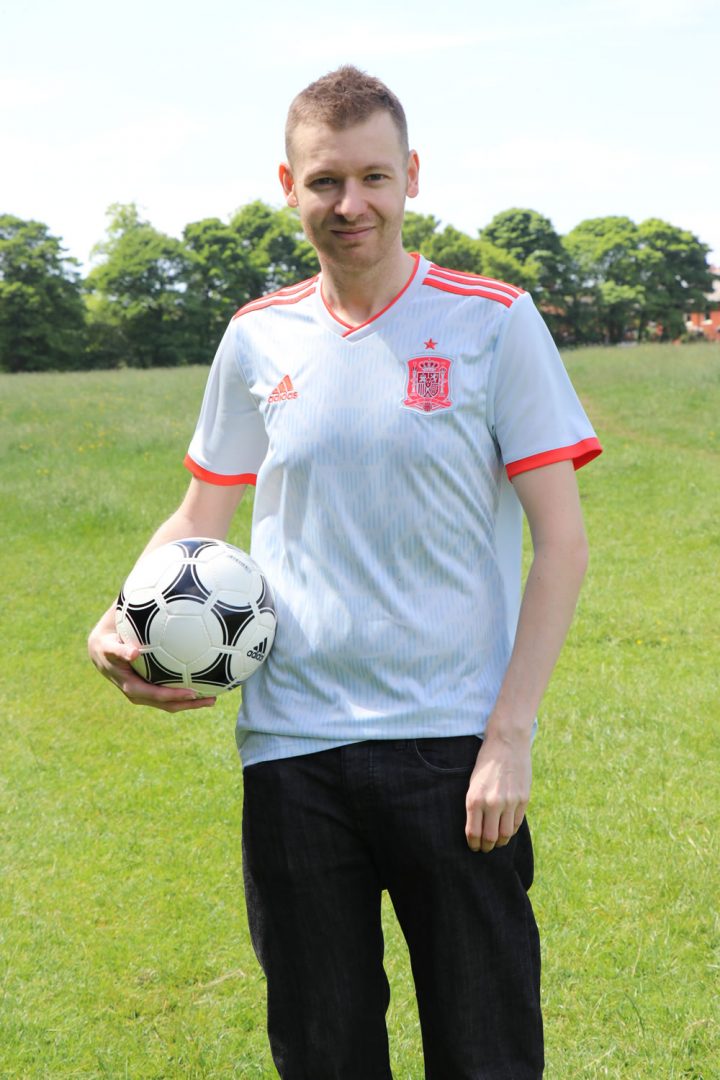 Yes, I have finally got my Spain away shirt for the World Cup!
If you're a long time reader of the blog, then you'll know I always buy the Spain shirt, home and away, and usually goalkeeper shirts too, and usually get them on the release date. This year has been different, I've waited and waited, and finally I've bought the shirt, but only the away one.
I will get the home one eventually, but I haven't been able to make my mind up between the authentic players version, and the usual replica. I've got a few of the players versions, and they are a lot better in my opinion. But they are twice the price, and these days I don't actually wear football shirts all too often, I usually only wear them for when the match is actually on.
I have also been talking to Adidas, and their printing. There's not too many places which sell the authentic version, and I usually get it direct from Adidas, but I want a name and number printed. On the Adidas website the numbers which they print are different from the "official Adidas" numbers which can be seen. This seems odd to me, so I asked Adidas, and after a day or so they got back to me, and stated that they'll print the exact numbers/names which are on the site.
This seems really odd to me, that the official Adidas website will not print official Adidas numbers (If you want to know the difference, the official Adidas numbers has a thin line through the middle of the number, and the Spain/country badge in the middle at the bottom). I asked them several times, and they told me their 'expert' has told them this. Since it would make it personalised and I'd be unable to return it, I decided not to take the chance.
So since then, I've been debating on which home shirt to buy, and so far, I have none.
The away shirt is really nice, it's probably nicer live and in person rather than as you see on TV or on screen. It's very white, the red is quite an interesting one and looks almost like luminous orange when it gets darker, as opposed to the rich red you'd see in the usual home shirts. It's got a tonal pattern in really light blue, I didn't like it at first, but now I've seen the top up close and personal, I like it.
What name and number should I get printed on this?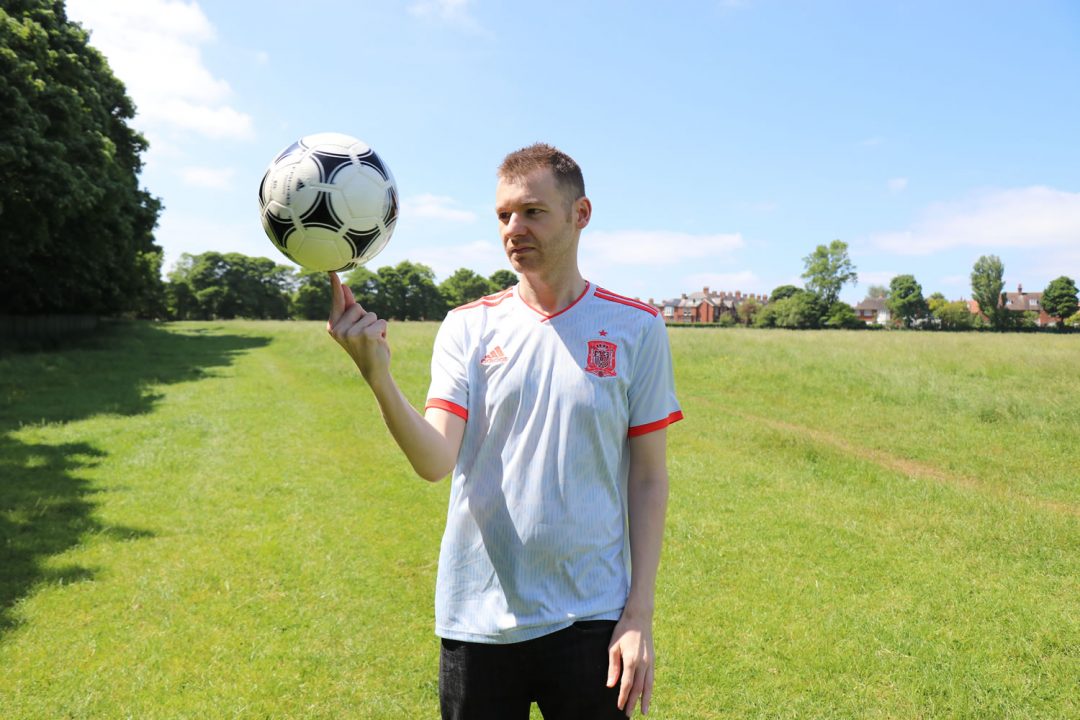 Here I am doing tricks ? I was spinning the ball on my finger, which looked better in my mind than it does in a snap shot in a photo. But look at that concentration! ?
Can you spin the ball on your finger? I was having a go, and got better and better, but can't really do it for a very long time.
Have you got your football shirt ready for the World Cup? Remember you can check out every World Cup shirt on the blog if you haven't already.
Thanks For Reading...Want More? 🙌
Hi, I'm Michael 👋 I'd love you to subscribe to my newsletter for exclusive content & updates on my blog straight to your inbox. (No spam, I promise!)