I finally bit the bullet and bought a DSLR camera, and I got a Canon EOS 600D. I have literally just got it, so I am charging it, and will shoot some pics with it today, I am excited 😀
Here are a few unboxing pics, every geeky person does this when they get something new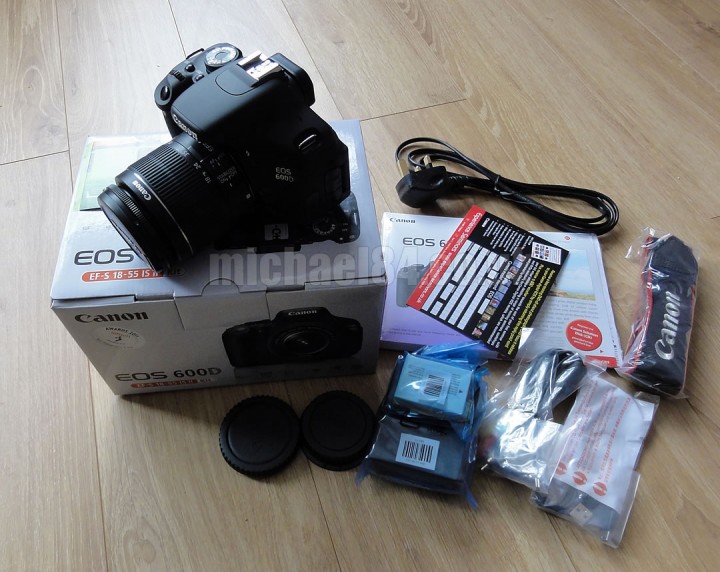 So cool! 😀 You get all the usual stuff, power cable, USB cable, AV cable, battery, strap etc.
I got the EFS 18-55mm lens kit with it, probably the best starter kit for now, if I get into taking lots of pics and I need better lenses then I can always buy more…It is an expensive hobby judging by the price of lenses LOL 😀
The camera has pretty much everything you could want, 18MP sensor, 1080p video, lots of functions and modes, swivel screen and so on. It should last me a long time, there is nothing really I could upgrade to for my level of photography 😛 It seems very well built and is heavy in comparison to a compact, I think it weighs in at around 600g, but the grips it has and design itself help it a lot.
It was around £600, but Canon are doing £50 cash back on this model, I will have to send the form away and get my £50…I bought a Lumix as a present and nobody bothered to get the cash back offer they were doing a while back 😛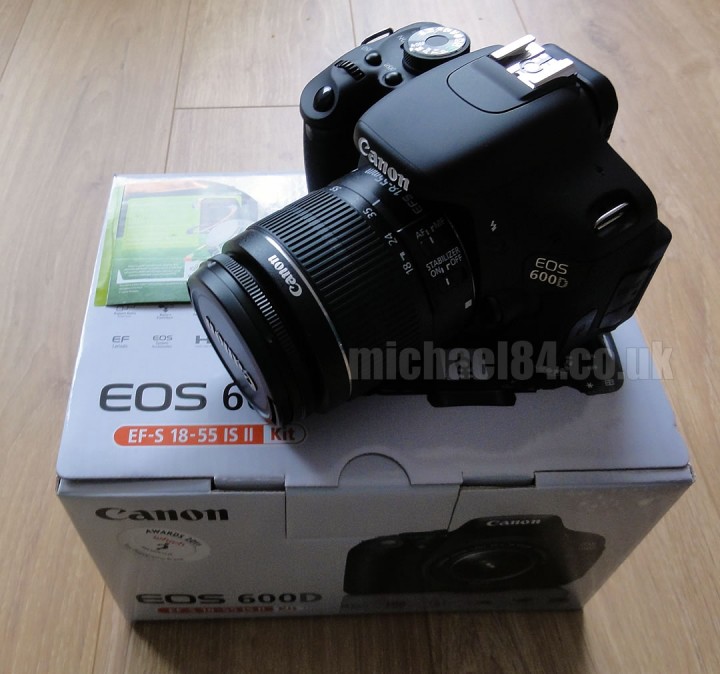 Pics taken with my Sony HX5V, quite ironic taking a photo of a camera don't you think? 😛
So this will be my "pro" camera, which I will use on my blog for most the shots I do. When I go out (on a night out for example) I will have my Sony which is still a good camera and does fit in my pocket (at a push for certain jeans), and for lo-fi pics I have my iPhone which I basically carry everywhere 🙂
Thanks For Reading...Want More? 🙌
Hi, I'm Michael 👋 I'd love you to subscribe to my newsletter for exclusive content & updates on my blog straight to your inbox. (No spam, I promise!)