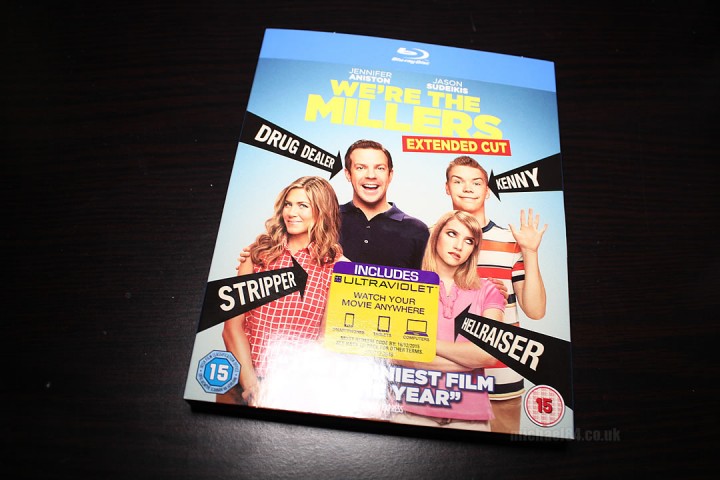 For film night last night I watched We're The Millers. I have had it for a while, and it's the last film from the batch I bought I have watched. I thought it would be not be that great, but I was surprised and it actually was good!
A small time drug dealer (David) gets robbed trying to stick up for a teenage neighbour kid who was trying to stick up for a homeless girl, he gets robbed and all his drug money is stolen, which does not please his old college buddy who happens to be his boss, crazy but funny drug lord (and also plays Stu from The Hangover aka Ed Helms) who wants his cash. He promises to wipe out his debt if he smuggles "just a smidge" of drugs across the border from Mexico back to the U.S. David decides the best way to do this without getting cause is to pose as a family, The Millers, and employs the neighbour kid Kenny, runaway girl Casey and his neighbour Rose, a stripper played by Jennifer Aniston.
You'll have to watch it to see what happens 😀 It's a pretty good light comedy film, not laugh a minute and not laugh out loud, but very watchable.
The tradition these days seems to be having a song and/or sing-a-long in a film…Backstreet Boys in "This Is The End", Alanis Morissette in "The Internship", and this has "Waterfalls" from TLC, which is a particularly good part of the film.
Thanks For Reading...Want More? 🙌
Hi, I'm Michael 👋 I'd love you to subscribe to my newsletter for exclusive content & updates on my blog straight to your inbox. (No spam, I promise!)