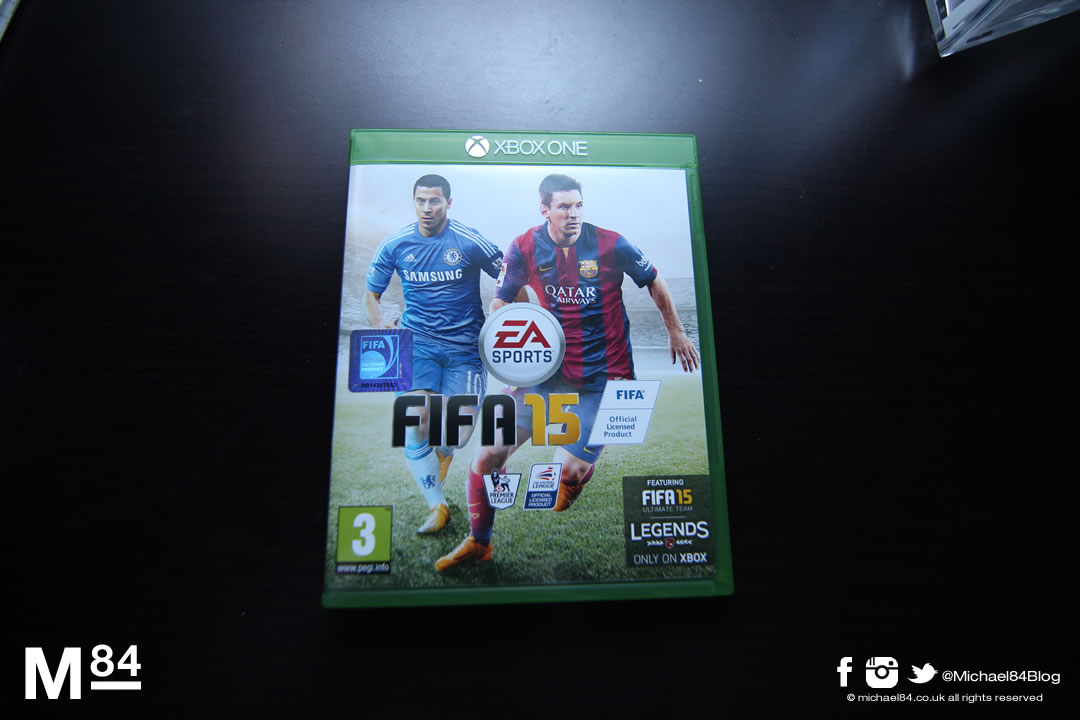 Did you celebrate FIFA 15 Friday last week? I did 😀 Yes, if you're a guy who likes football and gaming then you'll know this years instalment of FIFA, FIFA 15 came out on Friday. As with all massive franchises like this one, there's always people who'll criticise and say things like; "It's just a transfer update" and the likes. So is it?
I have always liked FIFA, and I understand that when you have games like this, or Football Manager, it's very hard to make changes, or make these games better, because they are already very good, and there's not a huge amount of things you can change, and in most cases why would you want to change something which works?
In terms of the gameplay there are slight refinements yet again, as there was from FIFA 13 to 14. The dribbling seems to have improved quite a bit, and it's easier to keep the ball without running and having to make a million passes to get through a team. Having said that, the defending is also improved, as are goalkeepers, and it's not too easy to get past the keepers. The short passing is different, at times it seems to be better, but I did try a few passes which did not go to the intended player which was annoying. The through balls are also different, it seems they've really drilled down on them so better players play better through balls, and some players don't.
There are 2 new options for adjusting your mentality of your team, there's park the bus, which is even more defensive than "ultra defensive" and at the other end there's all out attack, one up from "ultra attacking". These two settings make a big difference, for instance playing as Newcastle with the all out attack setting Coloccini (a defender) stayed up in attack. These two options are a brilliant addition, as the computer AI also uses these well, when they are in the lead with not a lot of time to go they will park the bus, making it harder for you.
The team management screen has had a bit of an overhaul, instead of going through your players in a list view you go through them via the formation which takes a little bit of getting used to.
I got this on the XBOX ONE and think that the visuals are really good, there's a whole Sky Sports style match experience which is enhanced once again in this version.
One of my favourite features is the commentary. A previous version of FIFA (I can't remember which one) let you download additional languages for commentary, this was such fun; Usually the English version of FIFA comes with English commentary and a few others such as Dutch which has always been boring. The Spanish commentary is very good and fun, and is done by Manolo Lama and Paco González. If you play with Spanish teams and want extra authenticity you can now have it again 🙂
Verdict
It's a good update, and a good game. If you're a fan of the FIFA series which I am then you'll enjoy FIFA 15. There's slight changes, some additions and it does feel like an updated, more refined game which it is, and what you'd expect. The only thing which is missing is the vanishing spray, maybe that will come in a download or in FIFA 16.
Thanks For Reading...Want More? 🙌
Hi, I'm Michael 👋 I'd love you to subscribe to my newsletter for exclusive content & updates on my blog straight to your inbox. (No spam, I promise!)