Here are a couple of products which I have been using in the past month in my daily life, which includes brand such as Rituals, Chanel, Creed and Schwarzkopf.
I really love the Rituals shower products, they're really good, and have a nice scent. I'm no stranger to the Samurai range from them, I've had the Rituals deodorant a number of times, it's a really good spray and the smell is amazing. When I don't want to wear an aftershave it's perfect to use, and one of the best deodorants out there.
When it comes to shaving I usually stick to my regime and products I've always used, but ever since I got the Chanel range I've really liked the way the products work.
They are scented, since they're from the Bleu de Chanel collection that's the fragrance they come with, which is not a bad thing. The aftershave gel particularly is very smooth and a joy to use.
I've been using my Creed Aventus a few times over the past month, as I've been going out a couple of times, and really like it. I usually like to rotate my fragrances, especially since this is one of the most expensive ones out there, but I have to say that I've used this on a few occasions this month.
The 3D texturing Clay from Schwarzkopf has became my go to hair product when I want good hold for my hair. I save it for a day or evening out, it's really good but I don't have too much left, so for work I tend not to use it. The clay is quite fluid from the tub so is really easy to work with, but you get the same strong hold as from a more rigid clay.
My old school D&G watch has been worn a good few times, I think it could be going slow! 🙁 It is around 9 years old, I can't believe that! It still gets so many compliments as it did back then, people think it's some kind of masterpiece of watches because it looks quite blingy

Of course I would be nowhere without my iPhone, it comes everywhere with me, but I guess that's the same with everyone, right? 😉
Michael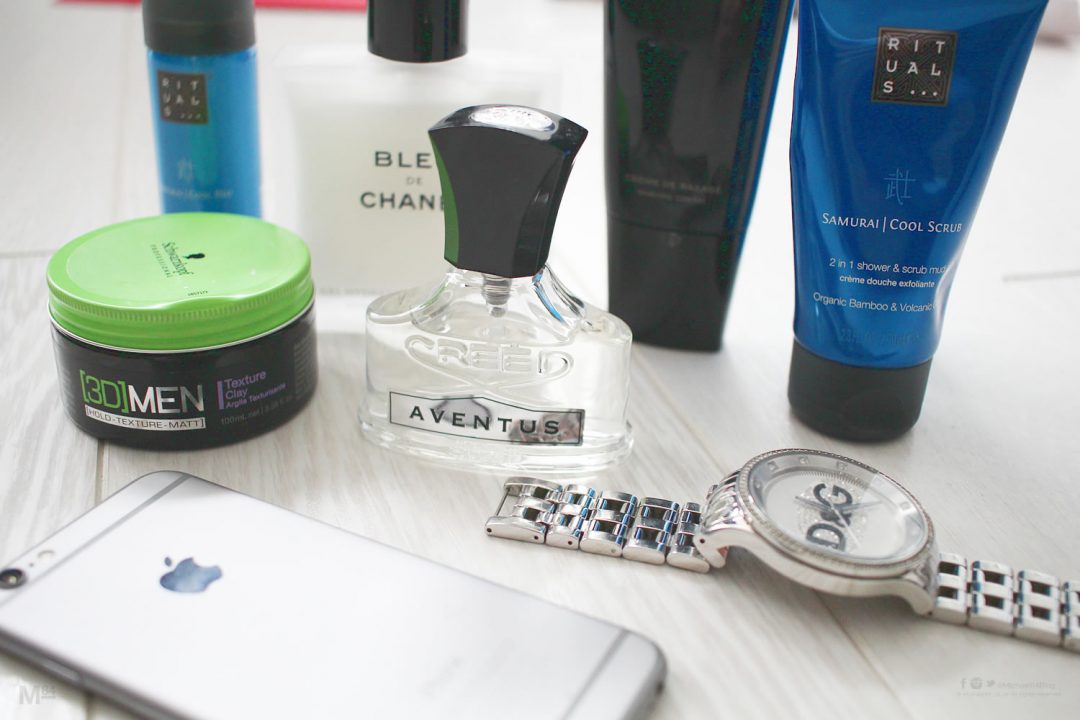 Thanks For Reading...Want More? 🙌
Hi, I'm Michael 👋 I'd love you to subscribe to my newsletter for exclusive content & updates on my blog straight to your inbox. (No spam, I promise!)