I posted about this the other day, what are your favourite cocktails?
I don't really have many, because I don't like the sound of some of them, because the ingredients I don't like too much.
Gin, I HATE it, it tastes so vile, like nail polish or something, truly horrible!
Rum – I am not a big fan, but I haven't had it all too much, at least not in a cocktail form.
The problem with cocktails is that there are too many mixers you need if you want to make them at home; The alcohol is alright, you only need a few spirits, it seems to be the other ingredients which are hard to come by, if you want to make an array anyway.
My two favourites are almost the same, Woo Woo and Sex On The Beach. I prefer a cocktail which is refreshing, rather than a dark taste.
I had an Americano once, took me forever to drink it, truly awful! I couldn't recommend it at all 😀
A long Island Ice Tea is a famously strong cocktail, and I have tried it and don't like that, since it has gin in.
I think I have had a mojito, although I cant remember 😉 I do remember the overpowering smell of mint, which I didn't really care for, but I don't think I hated it, maybe I will try it again when I am more sober 😛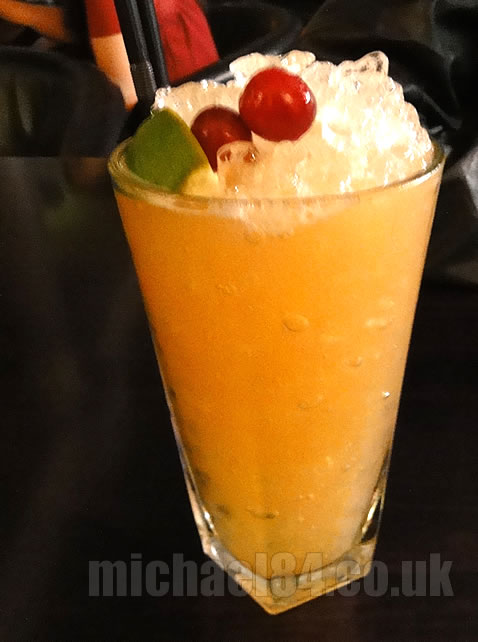 Cocktails from my nights out 😛
Sex On The Beach
1 part vodka
1 part peach schnapps
Orange Juice
Cranberry Juice
Some people use grenadine, some use other ingredients; I have had it in loads of places, and that's how most make it.
Woo Woo
1 part vodka
1 part peach schnapps
cranberry juice
What about shooter cocktails? aka a mix of a shot in a glass? These are basically cocktails without the mixers, and just spirits. We had this tradition when I was in Spain of having these, I cant remember 100% what it was, I believe it was Grenadine, Vodka and Baileys; With the vodka in first, then baileys then a tiny bit of grenadine sits on top. I cant remember what it was called though.
Thanks For Reading...Want More? 🙌
Hi, I'm Michael 👋 I'd love you to subscribe to my newsletter for exclusive content & updates on my blog straight to your inbox. (No spam, I promise!)