Just a little mini wishlist of a few things I have found while browsing which have caught my eye.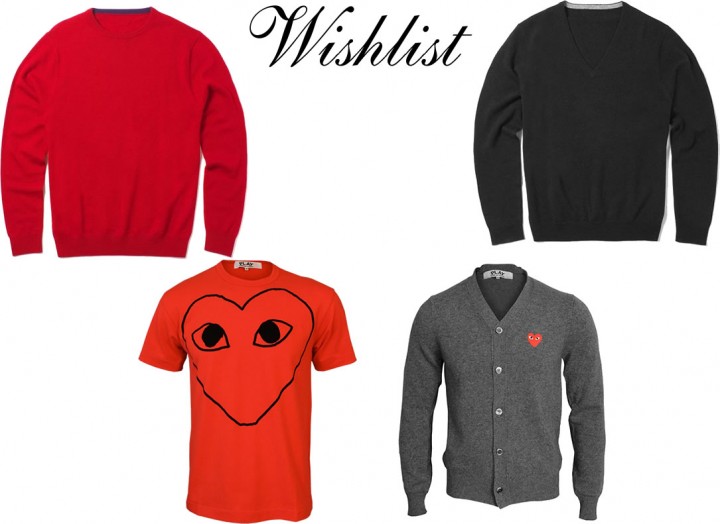 Jageer Cashmere Knits – I really like these. I have picked out a red round neck and a black V Neck. These would both look great with a shirt or simple t-shirt underneath. It is the perfect combination for a night out or even smart day wear.
 Comme des Garçons T Shirt – I already have one, and really like this one. Red, and featuring an oversize logo printed on the front. When you buy  Comme des Garçons you do get quality, and they are one of the more distinctive brands of 2011.
 Comme des Garçons Cardigan – Here I have pictured a dark grey one, but I also like the black. I really do like my cardigans, they are so versatile and I wear them a lot. I haven't bought one for a while, so this one could be the one. It is expensive, this runs at around £300.
So I may get myself either the cardigan or one of the knits, what do you think? The cardigan I will get the most wear out of, and I love it. But the knits are something a bit different, they are cashmere and are half the price.
UPDATE
How could I forget a Barbour!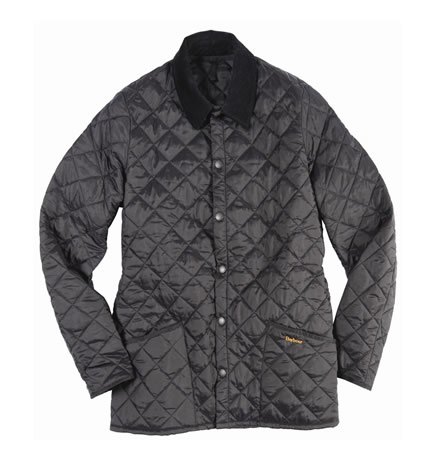 Had my eye on them a while. Did not bother getting one last year, probably the only person on the planet who didn't 😛 I want a really nice and smart style like above, so when it is absolutely freezing I can wear it on a night out 😉
Thanks For Reading...Want More? 🙌
Hi, I'm Michael 👋 I'd love you to subscribe to my newsletter for exclusive content & updates on my blog straight to your inbox. (No spam, I promise!)