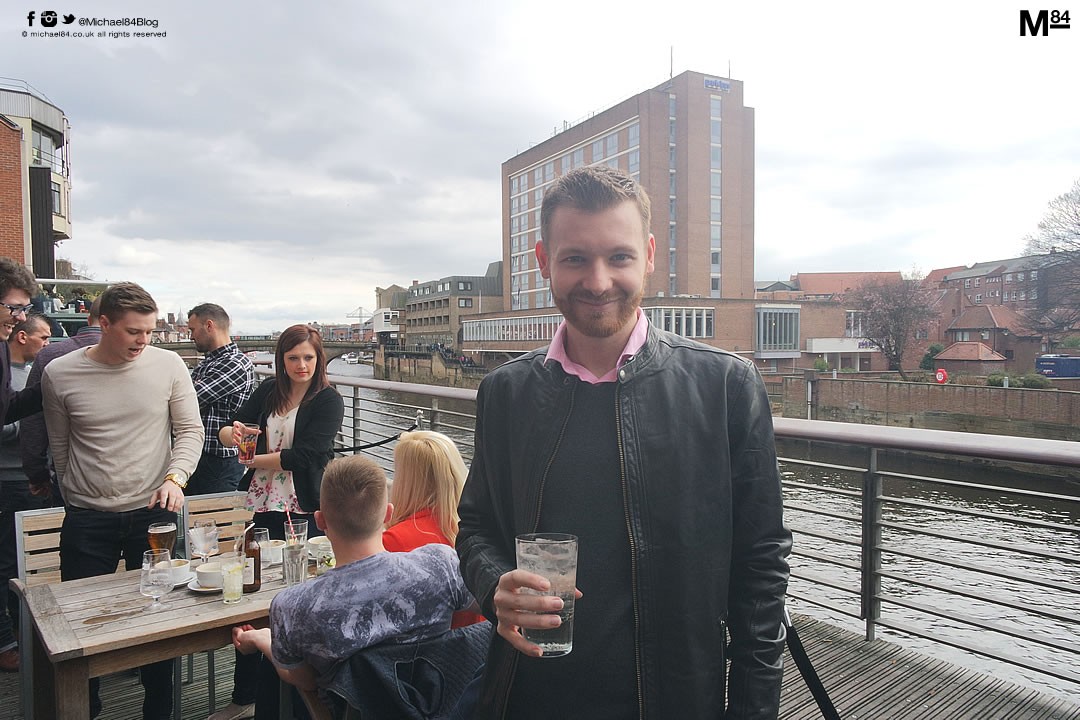 Picture from when I was in York a while ago
We've now left the first weekend of January behind, did you drink alcohol, or are you participating in Dry January?
A new year means a couple of things; We're recovering from over indulging in food and drink from Christmas and New Year, so are feeling guilty about it. It's also a time where people use the expressions such as "New Year, New Me", or "2018 is going to be my year", which is usually followed up by a gym membership, diet and the fad which has been going for several years now, Dry January.
But I've always thought that it was pointless. Why do you need to stop drinking for a month? And even if you do, what happens next? Therefore I think Dry January is pointless, and here's some more reasons to convince you why.
You'll binge or be back on the booze by 1st February
If you like to drink, you'll drink, and for the average person it's actually not a hard thing to give up. Staying off the sauce for 1 month will likely bring you some benefits, you may loose a little bit of weight, you may feel better, and you'll definitely have more hours in your weekends, since there'll be no hangover to sleep off the day after. But once it's over, you'll be back to your usual drinking patterns, whatever they may be.
You Probably Don't Need Dry January
How much alcohol do you actually drink? Drinking at the weekend with friends is possibly the most common, and while we all drink more in a night out than what's recommended, it's still only once a week, so isn't going to be a huge concern. If you drink once a week that's only 4 nights of drinking you're missing, so calling is a month is a little misleading. You're probably better off drinking less, which leads me on to the second point…
You'll Miss Nights Out / Time With Friends
If you think you need Dry January it could be because you like to drink while you socialise, it's a pretty standard thing in the UK, it's always been a bit of a British institution. Going a month without it will mean not socialising for a month. You could go out without alcohol, but if you've ever tried that, you'll know it's never a good thing to have lots of happy drunk people around when you're the only one who's stone cold sober.
You'll Miss Events
Do you know someone with a birthday in January? Do you have any events to attend? You're going to have to tell them you can't make it, or do the whole thing sober. Everyone will be toasting happy birthday with a glass of champagne, and you'll be sitting there with your diet Coke.
You'll Depress Yourself
Sometimes you just want to drink some alcohol. Whatever you're poison may be; A nice glass of wine, a couple of beers with your mates, your favourite whisky, whatever it is. The working week is long and hard, there's nothing wrong with rewarding yourself with a drink to wind down at the weekend, you deserve it. Prohibiting yourself from drinking isn't going to make the end of your week any more pleasant.
You'll Only Get Short Term Benefits
If you stop anything which is supposed to be bad for you for a month, then go back to it you'll be no better off long term. If you're a regular drinker and you stop for a month, you'll likely get some benefits. The benefits are supposedly better sleep, loose weight and also save money. While all of these are may be true, once February kicks in, it's all over for 11 months. It seems kind of pointless when you look at it like that.
You want to be healthier and fitter, so if Dry January isn't the answer, what is?
It's All About A Healthy Lifestyle
It comes down to lifestyle, a healthy lifestyle, for life, not a month. Going to a gym 7 days a week for 2 weeks then never going back isn't going to give you any long term benefits, and the same can be said with alcohol. Instead of looking for a quick and temporary fix, and actually over-doing it for a short period of time, make smaller, long term changes. That could be cutting down the drinks when you're out, replacing the worst sugary and alcoholic drinks with something different, or going out less. Make alcohol more of a treat than part of everyday life, it really is all about moderation.
What do you think of Dry January?