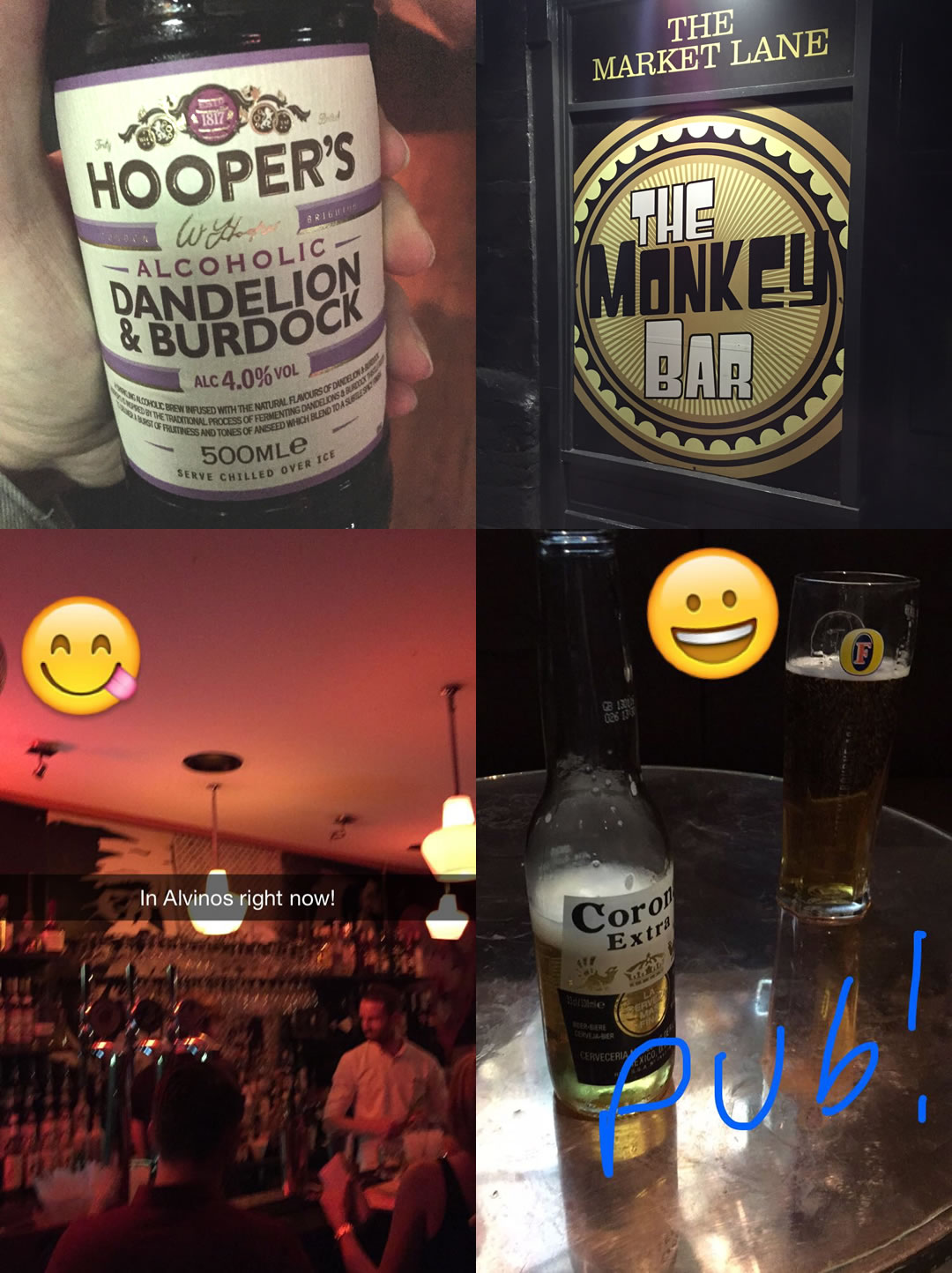 Happy Sunday Funday 🙂
This weekend I planned on doing absolutely nothing, relaxing and chilling out…And that's exactly what I have done 🙂 There were thunderstorms and downpours as forecast, so I was never planning on doing anything last night. Last weekend however we did go out. We started off playing pool and I was terrible as if I had never played in my life! We went to a couple of places, like "The Monkey Bar" and one of my favourites, Alvinos which I had not been to for such a long time!
I also found a place which sold bottles of Hoopers alcoholic Dandelion And Burdock, one of my newest favourite alcopops

It tastes so good, I've only seen it in shops and not bars, so when I saw it I had to get some.
As you can see, I was on Snapchat 😛 You can follow me at – Michael84Blog – See you there 😉
Thanks For Reading...Want More? 🙌
Hi, I'm Michael 👋 I'd love you to subscribe to my newsletter for exclusive content & updates on my blog straight to your inbox. (No spam, I promise!)