Hey hey blog!
Today has been yet another busy day! It seems I am only blogging on a night now, which is strange, not really a habit I want, I wanna blog more! But oh well…
Today I finally got my new door mat after ordering it weeks ago, check it out!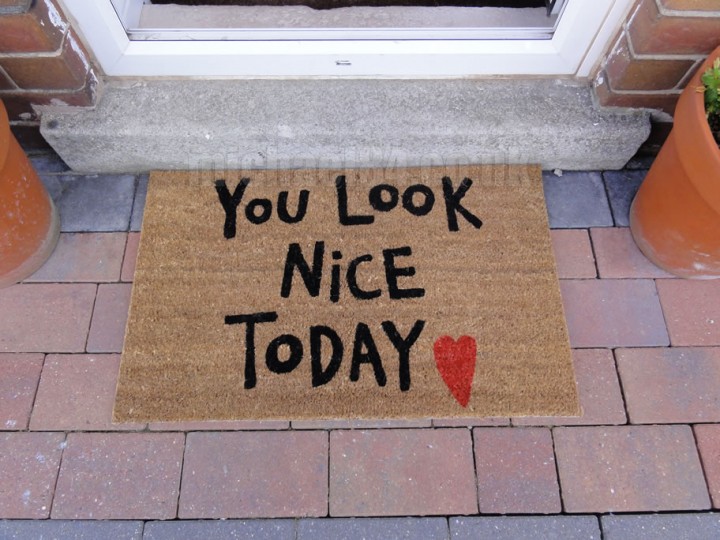 How cool is that!?

I love it, one of the best things I have bought haha 😀 You Look Nice Today…Such a positive message when you enter my house.
What do you think?
I have been working hard as usual, and its my birthday coming up, I cant wait for that! I was gonna order some champagne, but now I think that maybe I have left it a bit late, I need to be in for the delivery, and I might not be able to since I am busy all week 🙁
My birthday is exactly one week today, 21st June 😀 27 years old, shit that is fucking oooooold!!! :O I am even buying door mats for fuck sake!! 😛
Thanks For Reading...Want More? 🙌
Hi, I'm Michael 👋 I'd love you to subscribe to my newsletter for exclusive content & updates on my blog straight to your inbox. (No spam, I promise!)