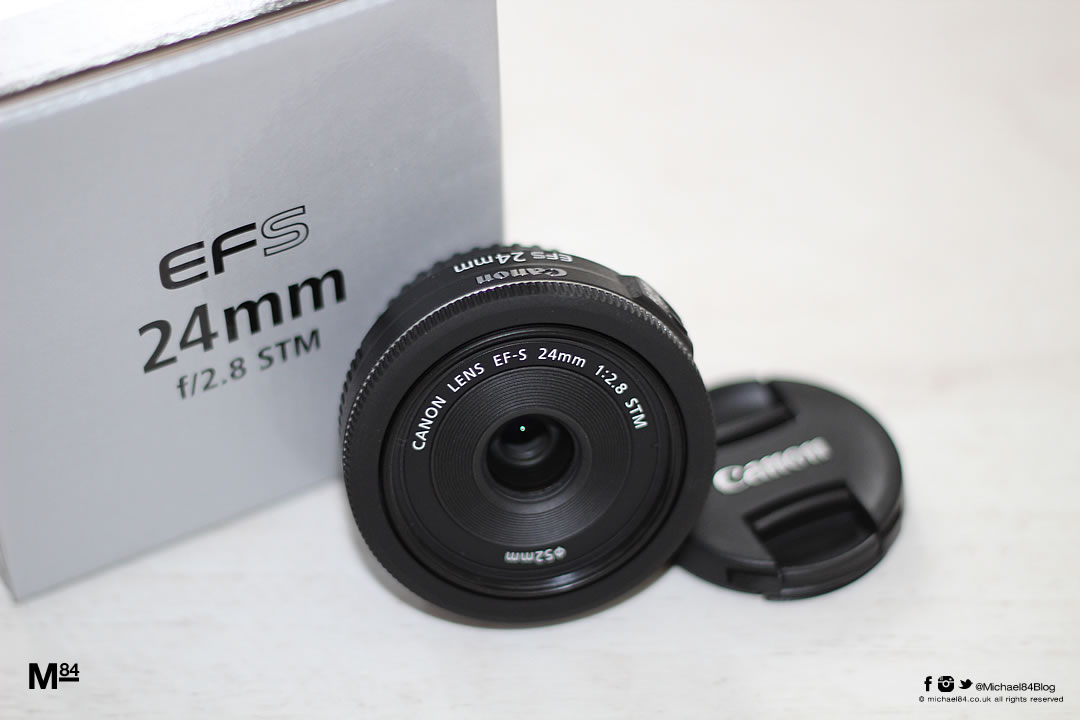 I got another new lens for my camera 🙂
This is now the 5th lens in my little collection; I have the 18-55mm kit lens which I got with my Canon 600D camera, as well as getting a 250mm lens for longer shots. I then added the F1.8 50mm "nifty fifty" lens, and shortly after a Tokina 11-16mm F2.8 lens which I got for going to Reykjavik and has become my go to lens for most of the photos I take on here and in general. I love how wide the shots are, but for portraits it's better to have something a bit more of a natural lens length, and so I went for this 24mm lens.
EF-S – Crop Sensor Cameras Only
One thing you may know about DSLR cameras is than most of them have cropped sensors; When I say most I'm talking about the vast majority of entry and mid level of cameras. What does that mean? Well, to put it simply, you don't 'get' the length of lens which it states, that is the 35mm full frame equivalent. It's cropped x1.6, which means that this 24mm lens is actually 38.4mm, which is almost the standard 35mm, so virtually the same perspective as the human eye.
You'll know that if you have a 50mm lens then that will act as 80mm on a cropped sensor, and it's really no good for portraits or getting a lot in a shot; I've used it to take a pic of my car for example and I had to stand so far back to get it all in the frame it was crazy. It is a really good lens for products, particularly getting close ups, and it lets a huge amount of light in since it's 1.8F.
This 24mm lens is a Canon EF-S which is built for crop sensor cameras; It won't even fit on a full frame camera. It's a reasonably fast lens at F2.8 so it should be good both outside and indoors, and can focus down to 16cm too. It's so tiny and light and really slims down the Canon 600D; I read another review which said it makes it more discrete, but let's face facts it's on a fairly large camera, a DSLR.
I look forward to seeing what this lens can do, and I will hopefully be using it for portrait shots soon. p.s. the pic in this shot was taken with the 50mm lens 😛
Thanks For Reading...Want More? 🙌
Hi, I'm Michael 👋 I'd love you to subscribe to my newsletter for exclusive content & updates on my blog straight to your inbox. (No spam, I promise!)