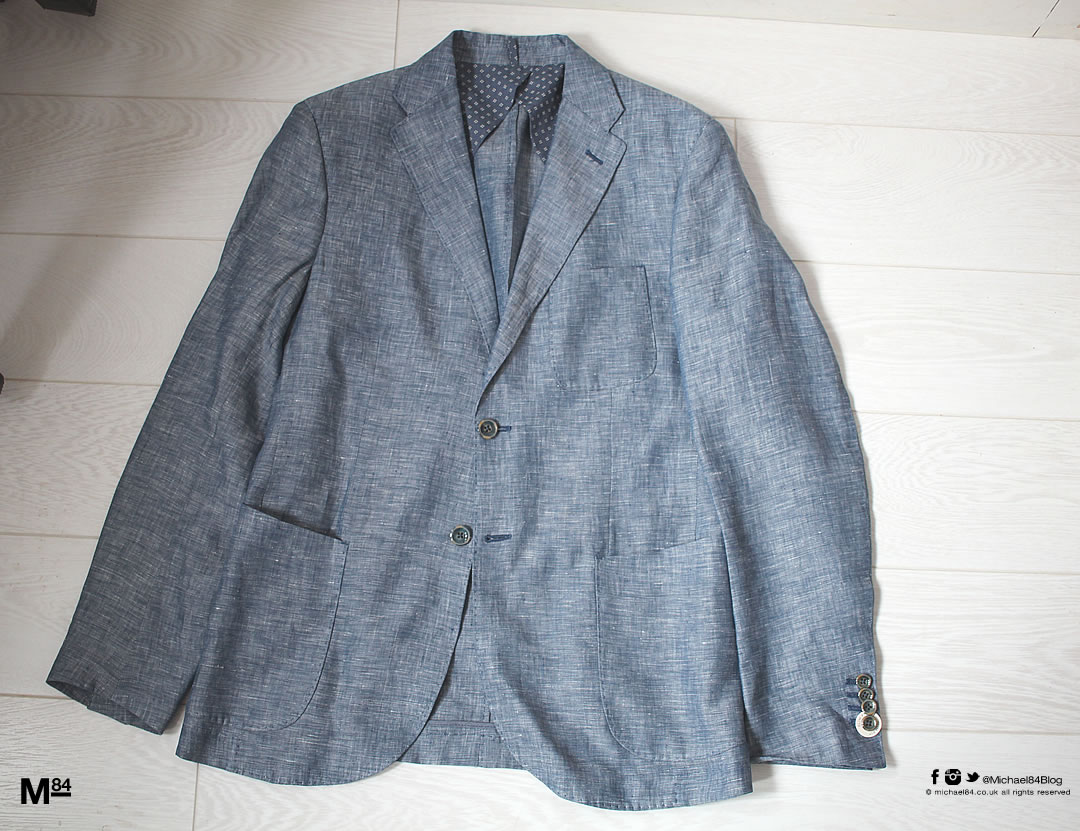 Since we're now into the summer I really wanted to get a smarter, summer jacket for going out. I love my denim jackets which are great for summer fashion, but sometimes I want something a little smarter, like a blazer. My brief was a simple one; I was looking for a light blue jacket, lightweight, probably linen jacket, and this is what I got.
It's a Mango Man (or He By Mango, whatever you wanna call their male line) light blue linen jacket. I bought it online, and it came a couple of weeks ago. First thing's first; It's really light! It's also quite thin, a lot thinner than I was expecting, and it's unlined. I'm not quite sure if it was worth the £90 I paid for it, and it leaves a sour taste in my mouth that it's now in their sale for only £60! Having said that, it is pretty nice, and after looking around for a long time I did decide on this and I am happy with it. It has slight padding in the shoulders to keep it structured, and the fit is really good 🙂
As mentioned it is light weight, and one thing I hate is wearing jackets in the summer because they make you feel far too hot; This was built for the summer, so hopefully I won't have that problem.
It should look great with a white or light coloured shirts, chinos and jeans, and will make a summer outfit look much smarter 🙂