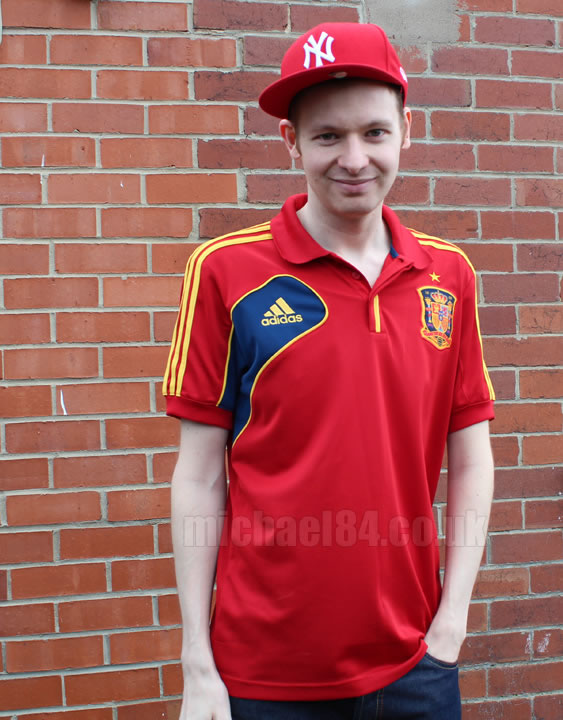 Spain Adidas Polo Shirt, NY New Era Hat
I love this stage of the Champions League! 😀 Last week we saw Real Madrid beat Man U and advance, that red card was talked about all week, Roy Keane got blasted online and everywhere else because he said it was red, others agreed, some did not; This is why I love football 🙂
Tonight is yet another HUGE game; Barcelona vs AC Milan. Under normal circumstances it would be a big game, but this is the 2nd leg, at the Camp Nou, with Barca 0-2 down. Milan are not the team they once were, but they are not a bad team either. For Barca to go through they will have to score at least twice to take it to extra time, but realistically they will need 3 goals. If Milan can sneak a goal, they'll have the away goal they will want.
It's always a tough tactical choice for both teams; For Barca they MUST score, and score at least 2 or they are certain to be out. However they also must NOT concede a goal, they can still go through if they do of course, but it makes a hard job even harder.
Milan can afford to hang on and draw 0-0 or even lose 1-0. But do they want to play like that? I guess since it's an Italian team who traditionally have been great defensive teams then yes. Or do they go for that crucial away goal?
Needless to say I am hoping for a Barca win tonight. Strangely out of all the football shirts I have I don't have a Barca one (not since I was a kid anyway haha) so I thought I'd wear my Spain polo shirt. I support the Spain national team and not Barcelona, although most think I do. I want all the Spanish clubs to do well in Europe but I support Spain the national team and not the clubs, I support my city Newcastle for that of course 🙂
I dusted off my old Catalan flag too, I got it ages ago when I also bought Spain flags; It would have been for some World Cup or European Championships, maybe 2004 or 06. I probably should have ironed it 😛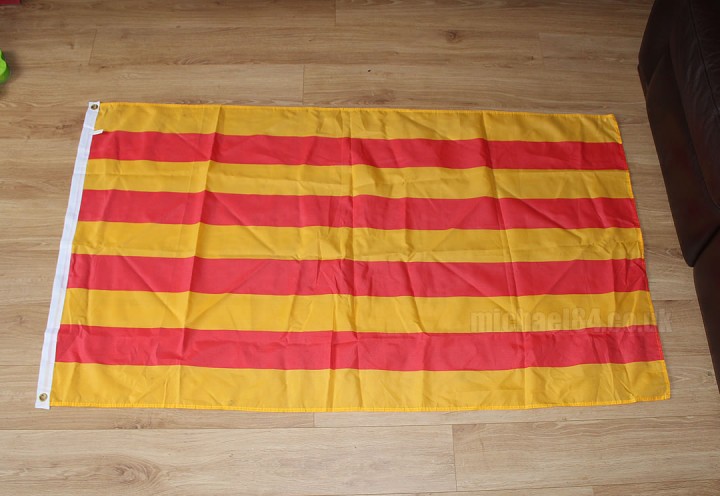 català per una nit!! 😉
Thanks For Reading...Want More? 🙌
Hi, I'm Michael 👋 I'd love you to subscribe to my newsletter for exclusive content & updates on my blog straight to your inbox. (No spam, I promise!)