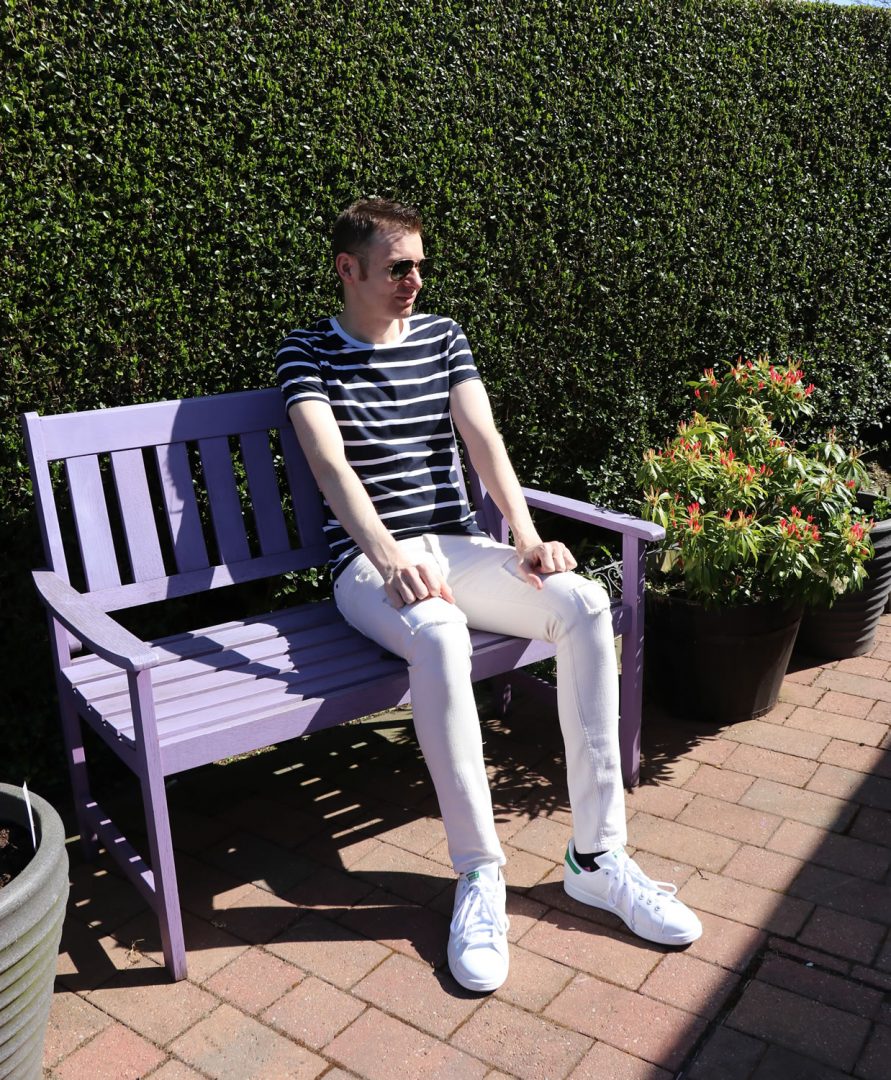 The Summer feels like it's here!
I hope you have enjoyed the weekend, it's been a good one, and we've had 4 or 5 days of really good weather – It's gone from snow to sun in no time, sadly it won't last, but it's been fun while it has.
Yesterday it was fight night, the return of Amir Khan in the boxing ring, so I was looking forward to that. I bought a case of 20 Budweiser bottles for Saturday night for the fight. I was expecting it to last for a while and perhaps Amir Khan would lose or make it look like hard work. That didn't happen, he won, and it only took 40 seconds. Thankfully the fight was on regular Sky Sports and not Pay Pay View. Imagine if you'd paid £20 to watch that!
Now the warmer weather is here, or at least shows signs of coming, I've got my Summer wardrobe out. I got these super skinny jeans from ASOS a good while ago not realising how much of a skinny fit they were, but there you are. I got them because I love the distressed patterns in the denim which is kind of like a patchworks style. They have stretch in them and are soft so really comfortable to wear, despite them being such a tight fit. I love the colour too, a cream/ecru colour, I have no other jeans or chinos in this colour yet, I may have to get a pair.
As you know I love stripes, navy and blue is such a good combination, I probably have too many stripes in blue and white in different variations, I definitely don't need to invest in more of these. This one is also from ASOS.
The trainers I wore were my Stan Smith's. White trainers with ecru jeans, does it work?
How about black socks? I read another style blog which criticised people who wear black or alternative colour socks and white/light denim or chinos, and vice-versa. I think as long as the colours go well together, it creates a nice contrast. What do you think? Should they match?
I will leave those questions with you. Enjoy your Sunday 🙂
Thanks For Reading...Want More? 🙌
Hi, I'm Michael 👋 I'd love you to subscribe to my newsletter for exclusive content & updates on my blog straight to your inbox. (No spam, I promise!)