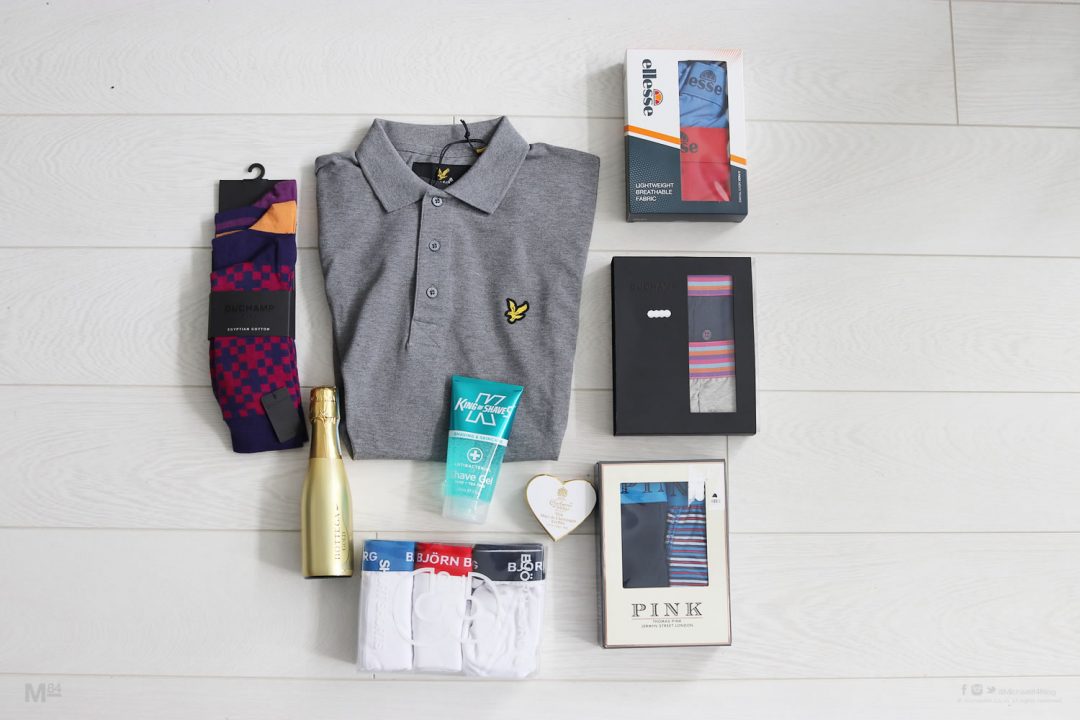 I got a couple of nice things for my birthday, so I thought I would do a bit of a round up post right here and include some of the things. I got a few other things too, including some John Varvatos aftershave and a brand new bottle of vodka I've never even seen before, but I think they deserve blog posts on their own 🙂 Anyway, here's what I have.
Boxer Shorts! – Boxers, briefs, trunks…Whatever style you get, birthdays and Christmas is the time of boxer shorts for all men. It's the one thing which pretty much every guy gets, and I am no different. I got a few pairs from Thomas PINK and Bjorn Borg which I've had before, as well as Ellesse and Duchamp too. I have way too many pairs of underwear, I really need to throw some away but because I've got so many they're all in good condition! So I hate throwing them away. The socks are from Duchamp too.
Next up I got a polo shirt from Lyle and Scott. I do like a polo shirt, whenever you want to wear something more dressy than a usual tee but it feels too stuffy for a shirt, a polo top is a great compromise.
My favourite and go to shaving gel, King Of Shaves is next up. I use this so much, and have done for more years than I remember. Since I do this blog I do experiment with others, but KoS is my go to brand, I've always loved the gel.
Lastly I got another mini bottle of Bottega Gold prosecco, and some Walker et Charbonnel Marc de Champagne chocolate truffles. The truffles are so good and I usually only get them once a year, and the Bottega Gold is something which I seem to have drank so much this year, I've had loads of it! I think it's the best prosecco you can get, and obviously the bottle is pretty much the best.
That's it! I hope you had a good weekend and drank plenty for midsummer this year! 🙂
Thanks For Reading...Want More? 🙌
Hi, I'm Michael 👋 I'd love you to subscribe to my newsletter for exclusive content & updates on my blog straight to your inbox. (No spam, I promise!)