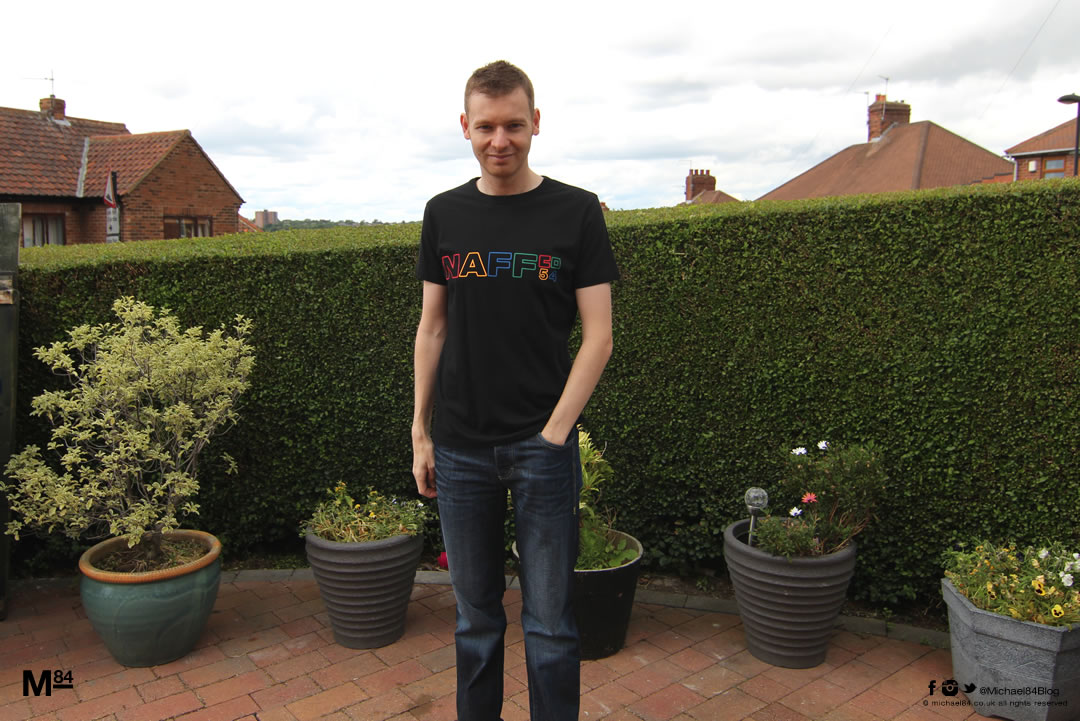 Today's Throwback Thursday takes a look at another fashion craze from the 90's, in the shape of NAFF Co.54 – If you have not heard of this before, you're too young, son!! 😉
NAFF Co.54 was also affectionately (and wrongly) known as NAFF NAFF, which is actually a completely different fashion brand from France. NAFF Co.54 was prominent in the early to mid 90's, with the most popular things which we all had as kids were poly cotton jackets, and sweatshirts.
As you know I love the 90's, as I will always maintain it was the best decade ever and I was lucky enough to have enjoyed it as a kid. I decided to recreate a one-off T Shirt for fun, I love using clothing as my canvas and recreating things from the past. I created this by hand, and I think it's a good representation of the graphic.
Although it was really popular, it was seen as a bit of a cheap brand, cheaper than high street, but that did not stop them becoming popular among the masses, and is loved by those who are into 90's culture.
90's fashion has made a big comeback and is cool, even the stuff which was mocked back then, they're now fondly remembered and adored 🙂
Did you own NAFF Co.54 clothing? You can get some serious 90s vibes, over in the style guide and get some inspo on how to dress like it's the 90s.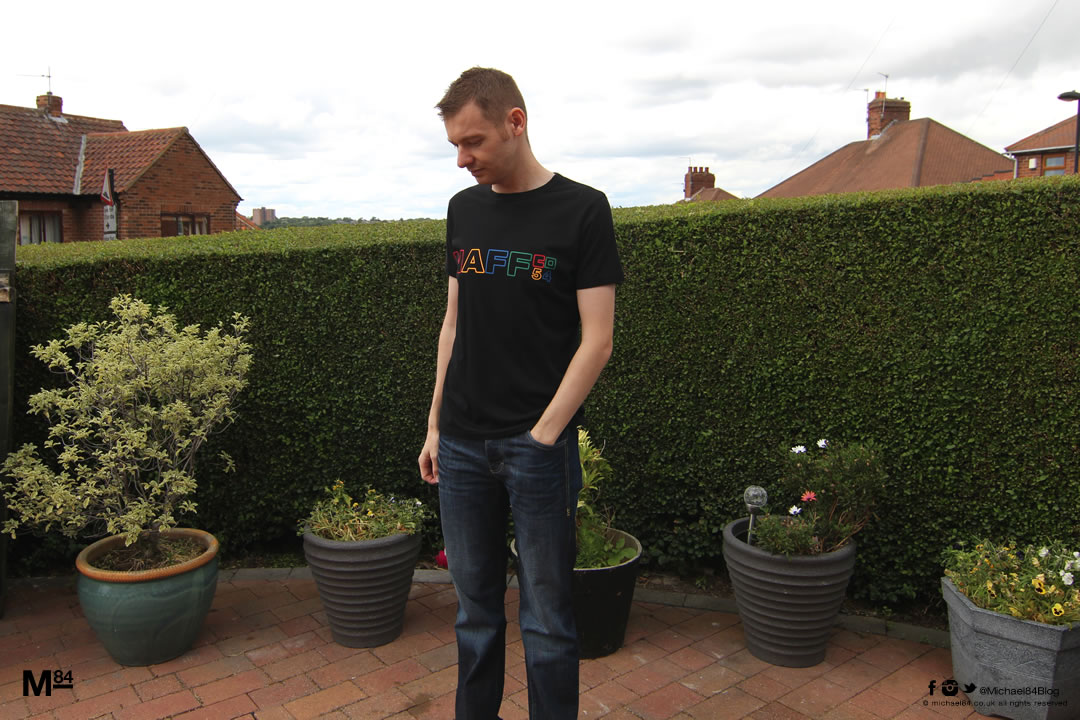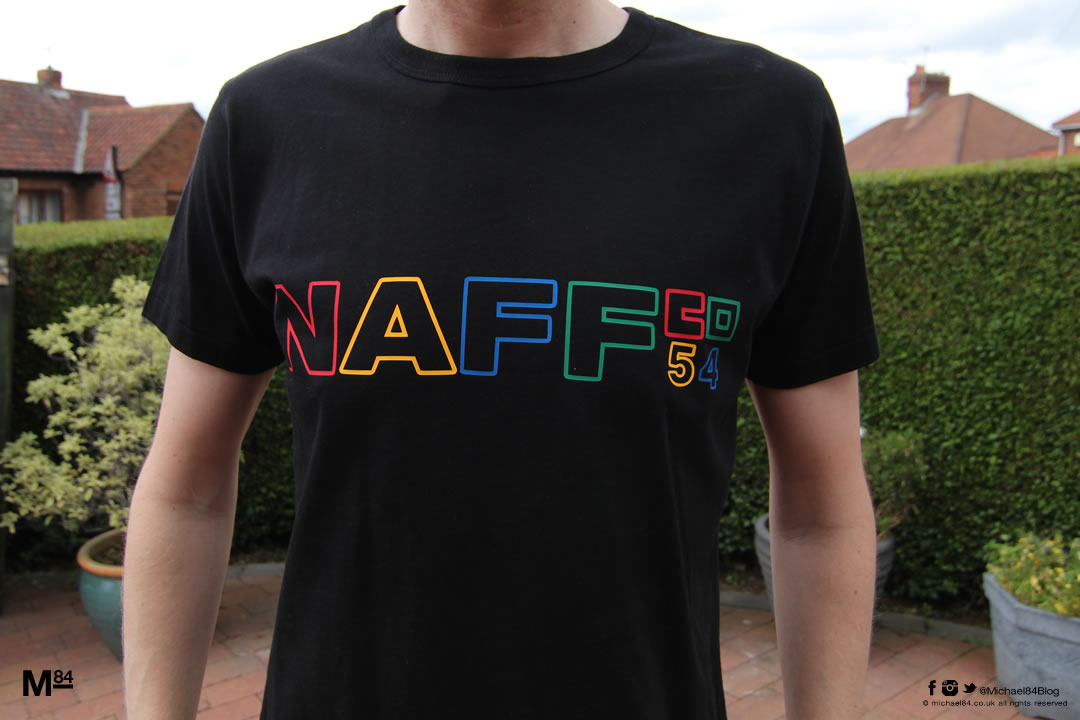 Thanks For Reading...Want More? 🙌
Hi, I'm Michael 👋 I'd love you to subscribe to my newsletter for exclusive content & updates on my blog straight to your inbox. (No spam, I promise!)