Hey blog!
How was your Saturday night? Mine was good…
Yeah, I did go out and break my alcohol-free run of 13 days, but it was a good night 😀 Also, even with alcohol inside me I didnt break my diet by getting a Subway like I usually do, how good am i? 😛
So we went to a few places, North which I go to a fair bit now, its the cool bar with retro porno posters up on the walls. Cool place, really small and does nice cocktails. Also went to Baby Lynch, Lounge, Destination, Bijoux and Empress. Empress was good, but I when did they start letting charvas in? It used to be a bit of a cool secret bar, now the word is out and they seem to let anyone in. It was good though, very busy, and there was lasers 😀 Playing old skool dance and things like that.
Here is what I wore last night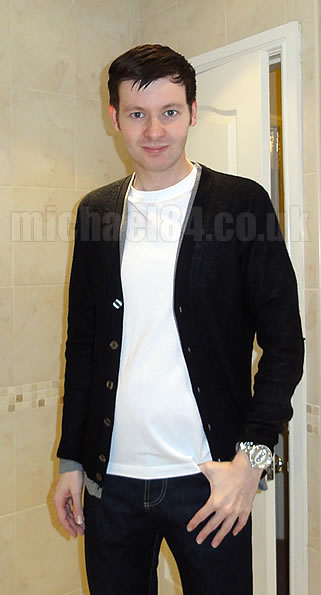 Balenciaga Jeans
Prada T Shirt
Dolce And Gabbana Cardigan
D&G Watch
This combination of clothes is probably the most expensive in my wardrobe 😛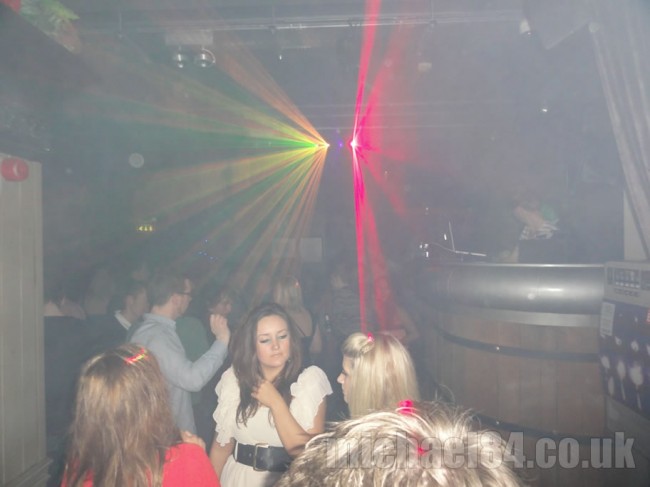 Lasers!!! 😀
So today….
Well its the start of a good football match every day. Today it was Man Utd vs Liverpool and Liverpool won 3-1, and deserved to win. It was a really good match.
After the match I did a workout and feel really good. Some running, and 20 minutes on the cross trainer. I think I will add Sunday to my workout days so that takes it to 3 days a week; Sunday, Tuesday and Thursday. Last summer I did Sunday workouts a lot, its a good day to do them on and its easier to space them out through the rest of the week.
Tonight I am going to relax, Top Gear is on soon and I will watch that and then maybe a Blu Ray. I also have some blogs to catch up on, gotta read the gossip in the blogosphere of course 😉
Adios :heart: 😉
Thanks For Reading...Want More? 🙌
Hi, I'm Michael 👋 I'd love you to subscribe to my newsletter for exclusive content & updates on my blog straight to your inbox. (No spam, I promise!)