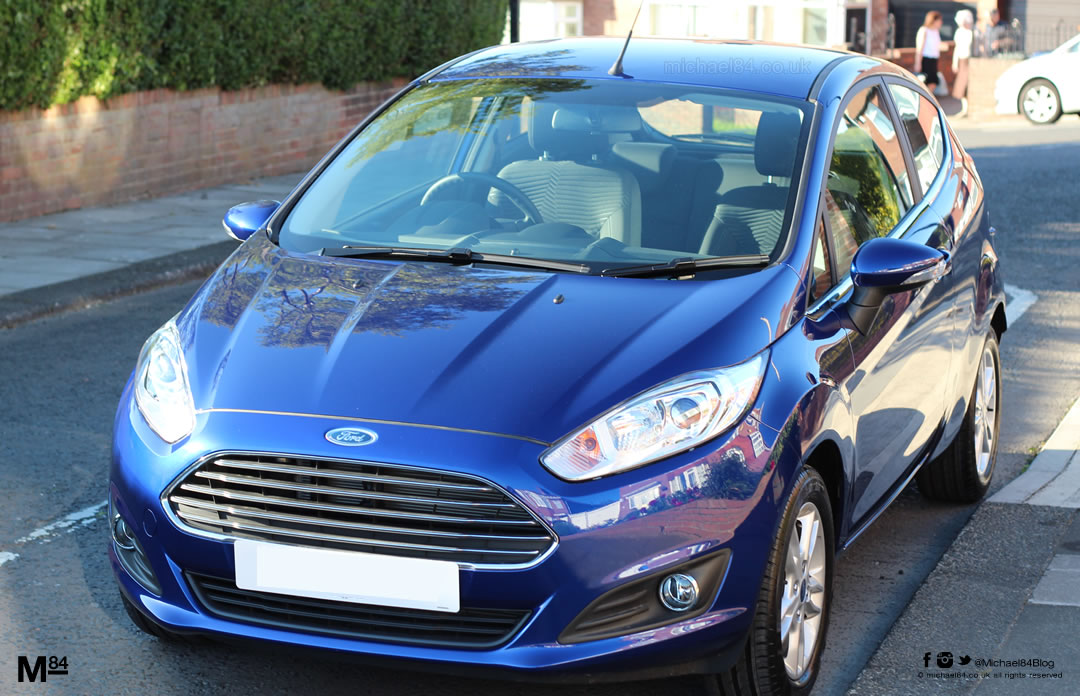 I can't believe I had my old car for 6 years, that's quite a while to keep one car. It was a 2009 electric blue Ford Fiesta, I will always remember buying it, the first car I bought as a brand new car, it was one of those special moments. I hardly use my car, in fact it's usually just used driving to work and back, so I hardly rack up any miles on the cars I've driven. It was pretty much in perfect condition when I sold it, with hardly any miles on it so I got a decent price. It was actually sad to sell it, but I can hardly keep it, I am sentimental but keeping a car is a bit over the top

Once it was sold I had to decide on what to get next. I thought about a change, and had a look at getting a Mini, but I think they are too expensive. They cost too much for what they are in my opinion, they're a cool car, but not worth the price they are.
So I decided on getting…Another Fiesta!

Some may say that is boring, but I think that they are the best car for the money, I don't think you can buy anything better for the price. In the past I have had other cars like a Micra, Peugeot 206 and a couple of other Fiestas, and also driven other cars too. I have to say that driving a Fiesta feels a lot better than the rest, it's just a nice car to drive.
Why not get something bigger? Like I said, I hardly drive, so it would just be a waste. Hatchbacks are cool! 😀 They are small and cost less to run, if I got something ridiculous in the shape of a Mercedes, BMW or Audi I know I would resent paying for tax, petrol and insurance, and at the end of the day unless you're going to go for a big spec or model with those cars, they're pretty ordinary.
I had to wait for about 10 days to get the car, I can't remember how long it's been where I've been without a car, but it was strange knowing I couldn't just go out and drive somewhere I wanted or needed to go. Even though I hardly drive it's always there when I need to use it, so being without one was horrible! 😀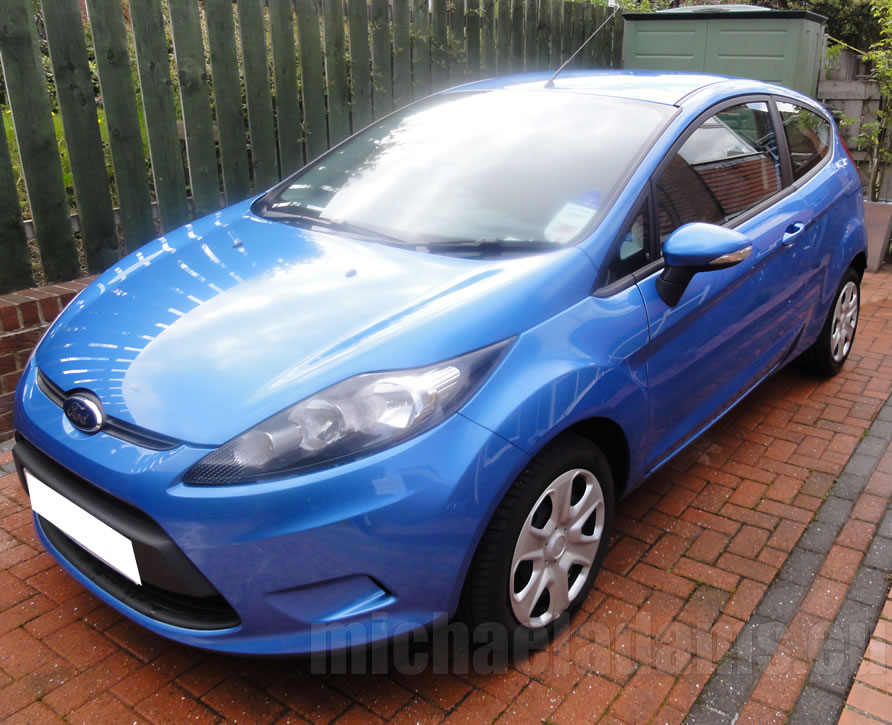 My old car
It's not exactly the same as my old car. First off it's a newer model; The front has been changed, and I think it looks better although I did like the older one too. It's also a Zetec, which is a slightly better trim level than what I had. That means bits of chrome here and there, including the front grill, sides of the car and door sills which I did not even notice at first 😉 It's the new Ford blue colour, I don't think any photos I have seen (including these that I've taken) do the colour justice, it looks so much better in real life when the sun hits it 🙂 This one has alloy wheels, and a couple of bits on the inside too.
It feels so nice to drive! 🙂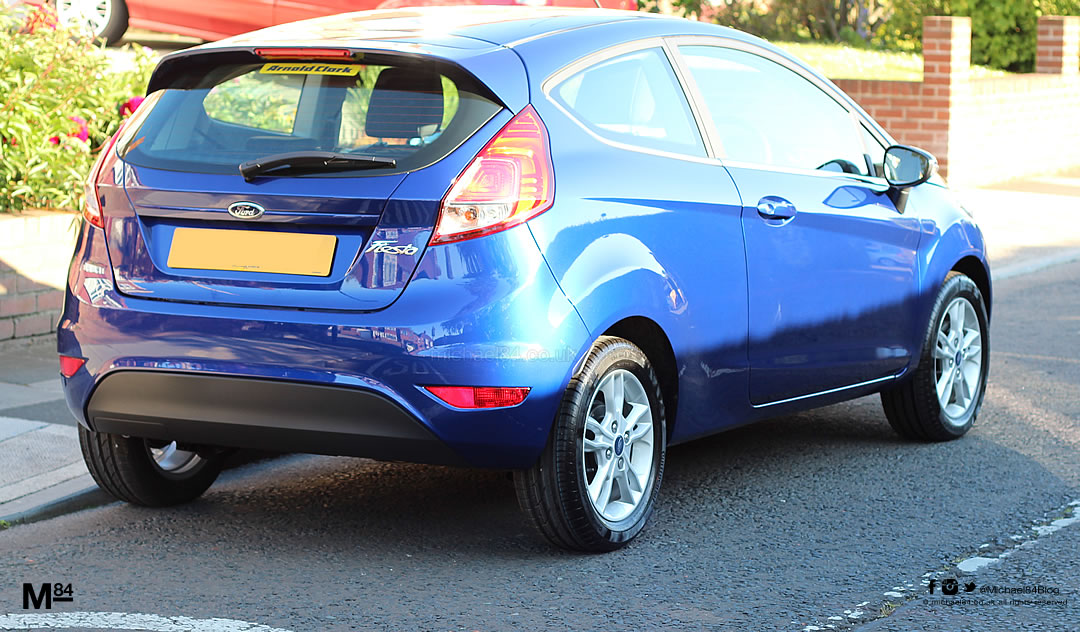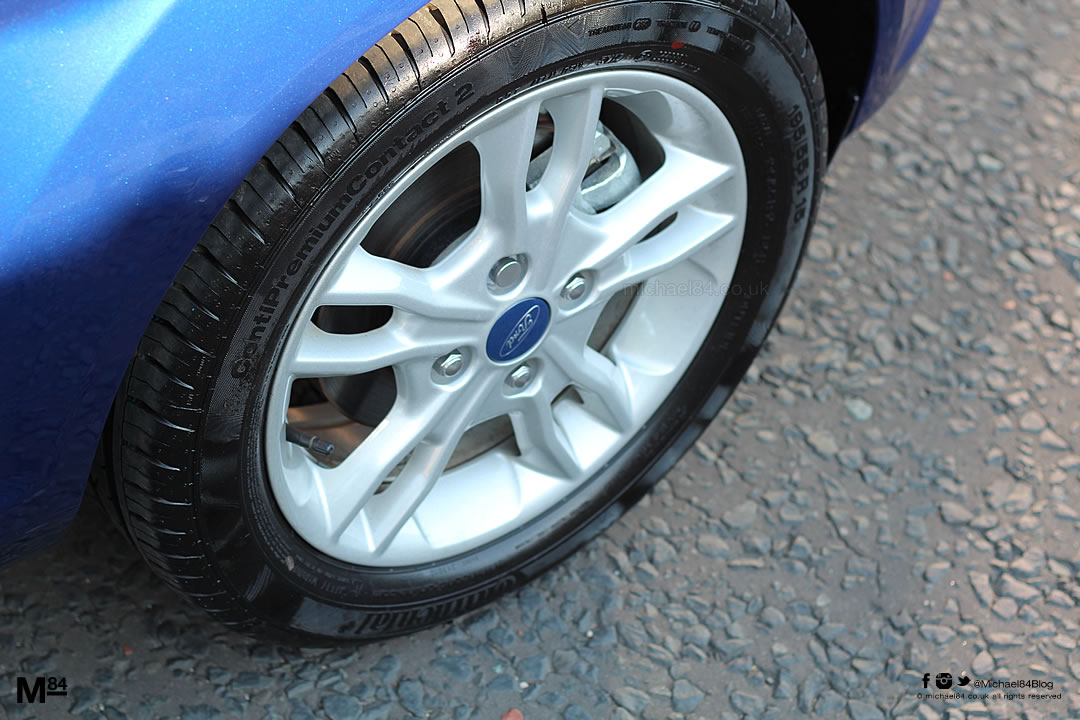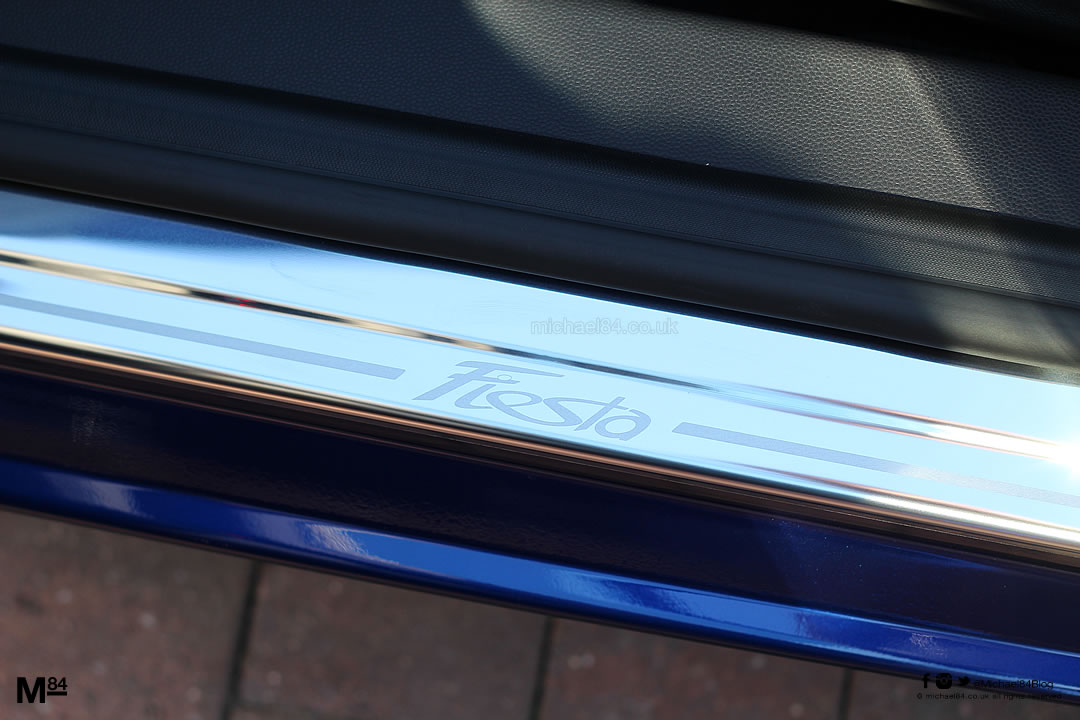 Thanks For Reading...Want More? 🙌
Hi, I'm Michael 👋 I'd love you to subscribe to my newsletter for exclusive content & updates on my blog straight to your inbox. (No spam, I promise!)