Twenty Twelve, WOW! What an amazing year. It has been a really good year, and soon it will be over and we will be into 2013. I will be looking back on it and I can smile, so much about 2012 was good, the best of life, music, sport and more, here are just a few of the great memories from 2012.
Man City Win 2011/12 Premier League
The most epic, memorable and dramatic end to a football season I have witnessed. Man Utd and Man City were separated only by goal difference, so Man City needed a win against QPR, who were fighting for their Premiership lives. Man City took the lead, but QPR equalised. Joey Barton then went mental, got sent off, but despite that QPR took the lead and it was 2-1 in 90 minutes. There was 5 minutes of time added on, and Man City scored in the 91st minute, and then got a winner in the 94th minute. I went mental, the players did, the fans did, everyone watching did!

It was a genuine football moment for any real fans of football, it's a moment that will not be forgotten.
Newcastle also had a really good season, the best for a long time. They eventually finished 5th and qualified for the Europa league, missing out on 4th spot by 4 points. Chelsea ended up winning the Champions League and finished 6th, therefore the 4th place team (Tottenham) could not enter the Champions League.
Vettel (just) wins the Formula One World Championship
I love F1, and I believe that this was the best ever season of all time. It had everything, it had 7 different winners from the first 7 grand prix, it had 6 World Champions on the grid, it had it all. It came down to the last race, Alonso needed to finish in the top 3 and hope, and on the first lap it looked good for him. Vettel got hit and spun, cars went past and he amazingly was able to continue. The final race in Brazil had everything you could imagine and more, but Vettel did what he needed, and ended up winning the Championship.
The nights out in Newcastle and beyond
We had so many good nights out, drinking, banter, chillin', partying, games, girls and more. Plenty nights out in Newcastle, a few in Durham, Jesmond and more. In comparison to other years it has been a quieter one in terms of nights out, that is what getting old does to you! 😉
Sweden win Eurovision
They take Eurovision seriously, and expect to win it every year. In 2012 Sweden won Eurovision with "Euphoria" by Loreen. I had a little Eurovision party and got into the spirit of things, decorated my house and had a good night 😀 I also placed a couple of bets, including Sweden, so won a bit of money too 😉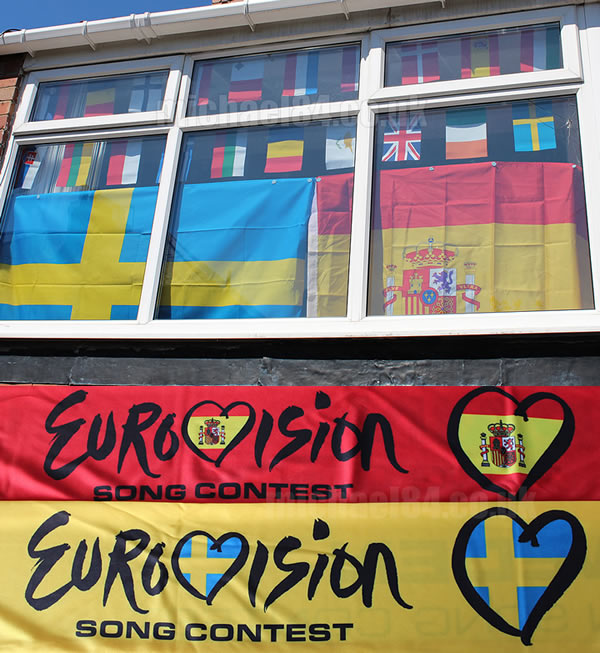 Spain win Euro 2012
Spain went into Euro 2012 defending their title, and also being the current World Cup champions. They had some injuries to key players, no record goalscorer David Villa or rock at the back Carles Puyol. They started their first game playing what was described by all apart from Vicente Del Bosque as 4-6-0, with no recognised striker on the pitch. They drew with Italy in the first game 1-1. They got through to the semi-finals pretty easily, and played badly against Portugal, but got through on penalties with Cesc Fabregas scoring the winner.
It was time for the final, Italy had beat Germany in the other semi and completely outplayed them which was a shock to most. Italy looked good going into the final, but it was men against boys. Spain turned on the style and played amazing football like they are capable of, and hammered the Italians 4-0. Italy had to play with 10 men for a long period of time due to an injury, but by that time Spain were already a class above and once again the best team in the world won the Euros.
Spain made history by winning a double European Championship, and made history by becoming the only team to win three trophies back to back.
London 2012 Olympics – The Olympics come to Britain and Newcastle
Yes, probably something to only experience once in your lifetime, the Olympic Games in your home country. There were plenty of Brits who did not want it here, and opposed it, but once it was here, the majority of the country got behind it, and it was amazing.
I have never watched so much of the Olympics in my life, it was such a great event. It made stars such as Jessica Ennis, Mo Farrah and Bradley Wiggins household names, and they all took their place in history. Team GB did well placing 3rd with a total of 65 medals; 29 gold, 17 silver and 19 bronze.
Not only that, I was at the Olympics! 😀 St. James' Park staged some of the games, and I was there for two of them. It was a special moment for me because one of the teams which played in Newcastle was Spain. As soon as I found out I tried to get tickets, and bought the best seats in the house. It was a great atmosphere and a great experience, amazingly Spain did not win, but I can always say I have been to the Olympics 😀
I went to Stockholm, Sweden
I really wanted to go abroad this year, since it seems an eternity since I was last away. There were a few places discussed, a few options, but it was the summer, so I decided the best place was Stockholm. It's somewhere I have wanted to go for quite a while, and it's a place to go in the summer to avoid the really freezing temperatures.
It was such an amazing experience, to go somewhere like this which is not the typical place for a British person to go, having to fly from Heathrow, the busiest airport in the UK and one of the world's busiest, somewhere I have not been before, then on to a country and city I have never been…It was all such an amazing experience. Stockholm is such a cool city, one of the best I have been to, I love it there, I can see myself going back for sure.
A day in London
On the way home to Newcastle got a later train out of London when coming home from Stockholm so I could just have a couple of hours in London. Luckily for me it did not rain, and it was actually warm. It was so nice to chill at Trafalgar and take a moment, I love London! 😀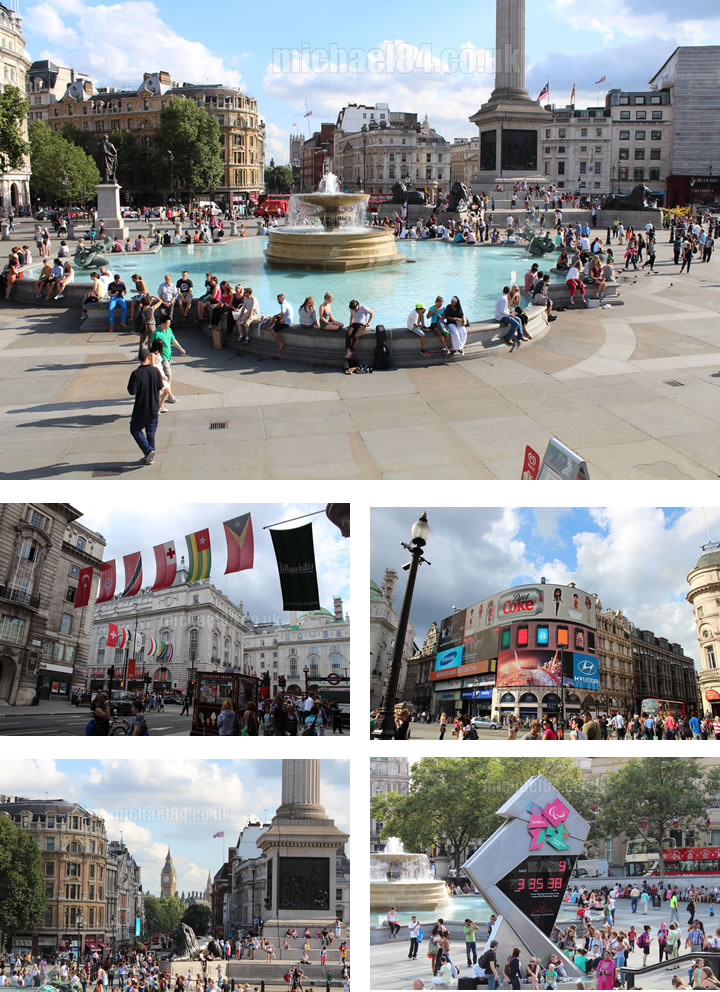 That concludes some of the highlights of 2012, not everything but a lot of the great stuff which has happened or what I have done this year. I loved it, I wonder what 2013 will bring?! 😉
Thanks For Reading...Want More? 🙌
Hi, I'm Michael 👋 I'd love you to subscribe to my newsletter for exclusive content & updates on my blog straight to your inbox. (No spam, I promise!)